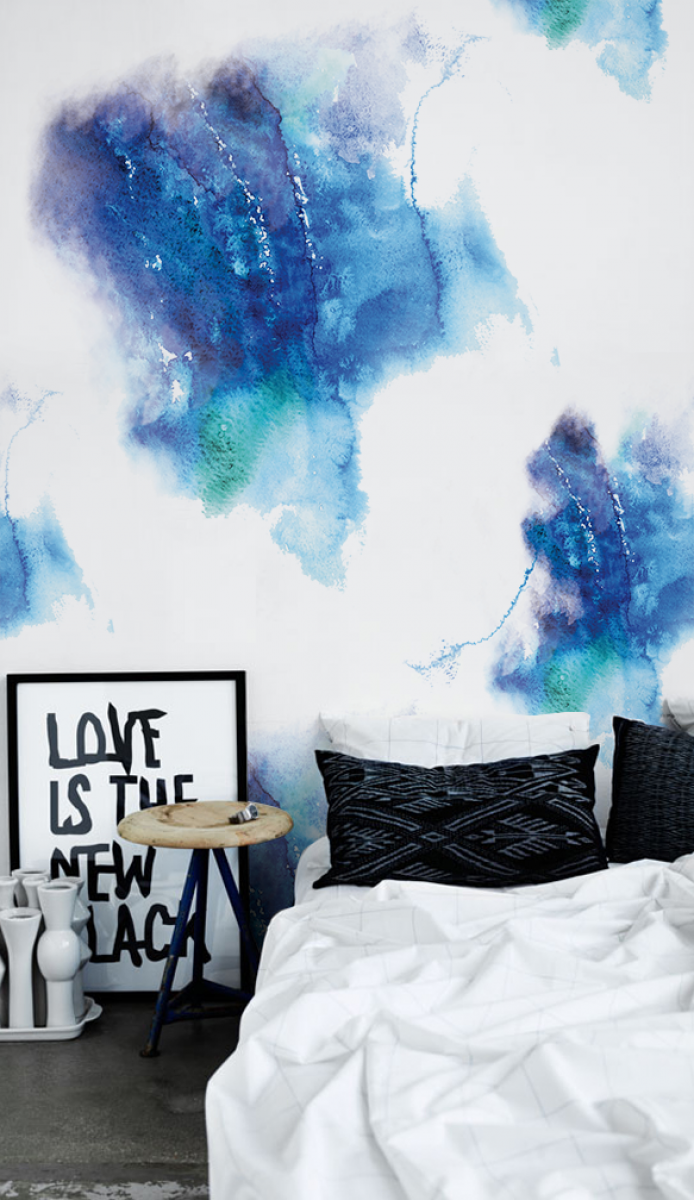 What wallpaper is best for bathrooms?
Self-adhesive wallpapers are very popular these days. They are a great idea whenever we want to change the look of a room in a quick way. We can completely change the design of our house just in seconds. As soon as we get bored or the sticky wallpaper gets destroyed, we can easily remove it and replace with another one. Self-adhesive wallpapers are made of solid materials that are also perfect for bathrooms.
The bathroom is a place where we care about our appearance every day, but it's not the only purpose of this room. It is the bathroom, where we take a relaxing bath and hot showers after a busy day. Its design should, therefore, influence us soothingly and, at the same time, it should look clean and nice.
Therefore, most people choose light shades to decorate their bathrooms. It is a perfect solution that allows us to optically enlarge the room. Usually, most bathrooms are small so it is most desirable.
Self-adhesive wallpapers for the bathroom are a new trend which dominates modern design. They will fit perfectly in interiors where accessories play a bigger role than the color on the wall (which we can change any time we want)
The interior of the bathroom should be kept in a harmonious style. In the bathroom people often like to rest, so the wallpaper colours and patterns should not annoy us.
One of the ideas for self-adhesive bathroom wallpapers is a pattern called Anchor Removable Wallpaper. The wallpaper presents a simple but well-liked motif of the anchors which are always associated with the sea, water, adventure and summer. The anchors will give the bathroom a holiday atmosphere and we will feel as were are on the vacation while taking a bath.

The anchor symbolizes stability, hope, self-confidence, security and patience. It is also considered to reflect the internal balance and strength of character. For this reason, the anchor is a symbol for people who want to emphasize their own uniqueness and individuality. In turn, the navy blue color on the walls gives us a chance to gather thoughts and reflect on the matters which torment us. Combined with white, it will give the bathroom an elegant look. Navy blue with white creates a perfect combination.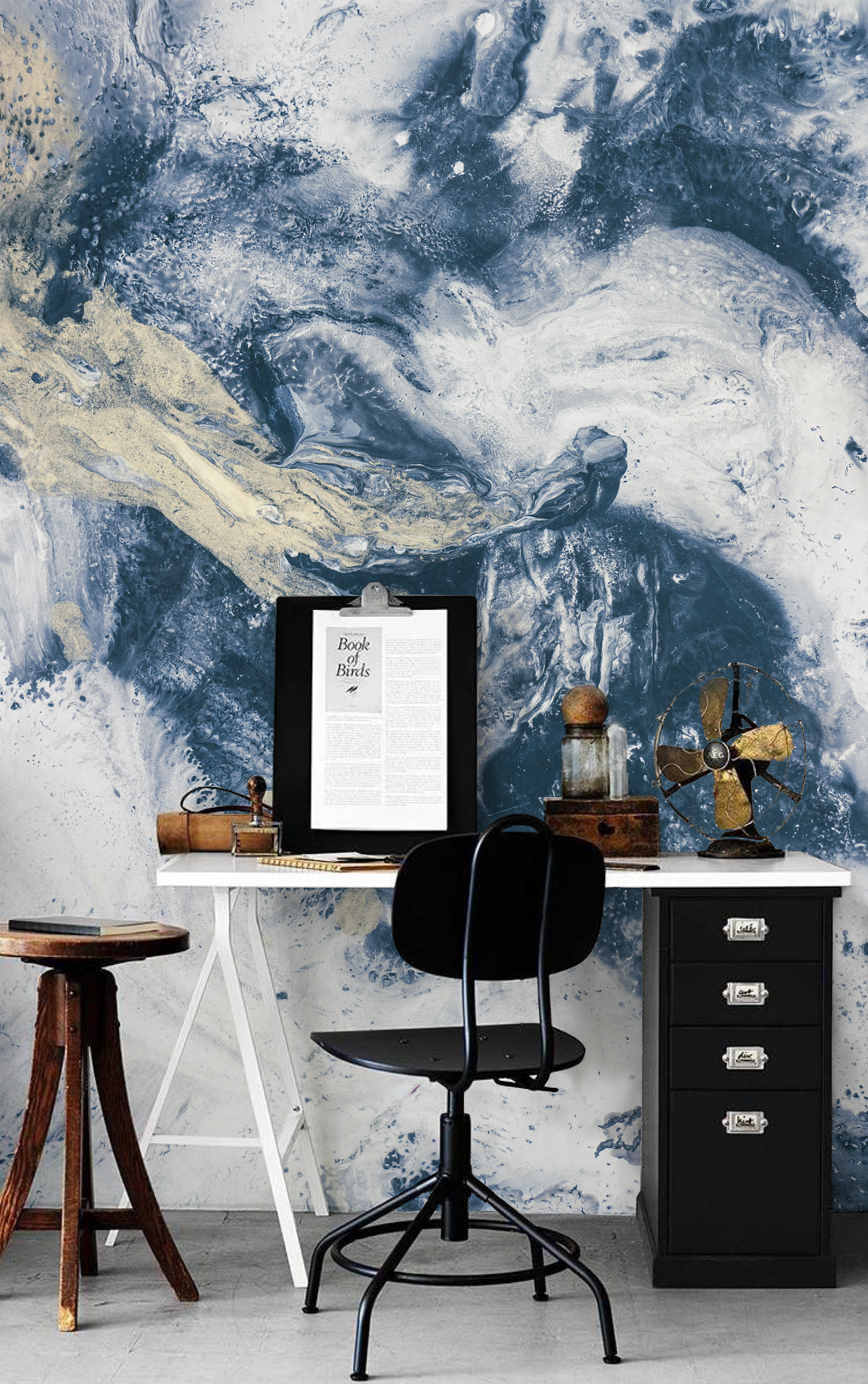 Marble Stain Blue Removable Wall Mural is another perfect self-adhesive, removable wallpaper for the bathroom. It presents a blue stain combined with white and delicate beige. It looks like a large mural, but in the same time it reminds us of the sea breeze. The combination of white and blue shades looks fresh. The marble-like stain additionally introduces an atmosphere of wealth. The dark blue color is elegant and will give the bathroom some style. White, in turn, is associated with purity and innocence, and the light shades of beige symbolize freedom. Thanks to them, we feel relaxed and refreshed.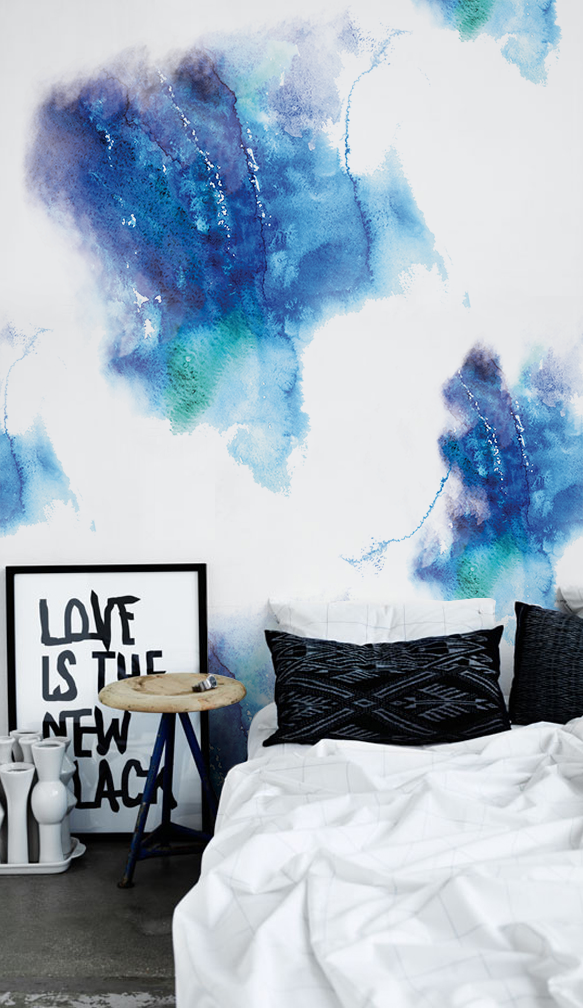 Watercolor Stains Peel and Stick wallpaper is a pattern which is a bit like the painting created by a child. It gives the impression of an abstract painting. The blue color symbolizes an unlimited vast space of the blue sky. Again, we see a white background that is perfect for any bathroom. This time we have green as an addition on this removable wallpaper. Green is associated with summer and spring grass. It is the color of hope and peace. Looking at the green can calm us and regenerate our strength. Green is associated with life and harmony, because when spring comes, everything comes back to life. It symbolizes healing, hope and freedom. Green is also associated with nature, wellness and health care. Most cosmetics are based on plants, and, as we know, plants are green. Nevertheless, it can be said that nature surrounds us in the bathroom all the time, especially when we choose Watercolor Stains sticky wallpaper.
There are several types of materials from which the wallpapers are made, and one of them is an innovative self-adhesive material which offers multiple use. This material is not messy and is really strong. The main advantage of this material is the very simple application, and the material can be easily removed.
Modern trends in bathroom styling are very diverse, but the most fashionable are convenience and functionality, which is why self-adhesive wallpapers work perfectly. The increasing interest in the world of bathroom wallpapers has become a fashionable trend. More and more people are transforming their rooms in this way.