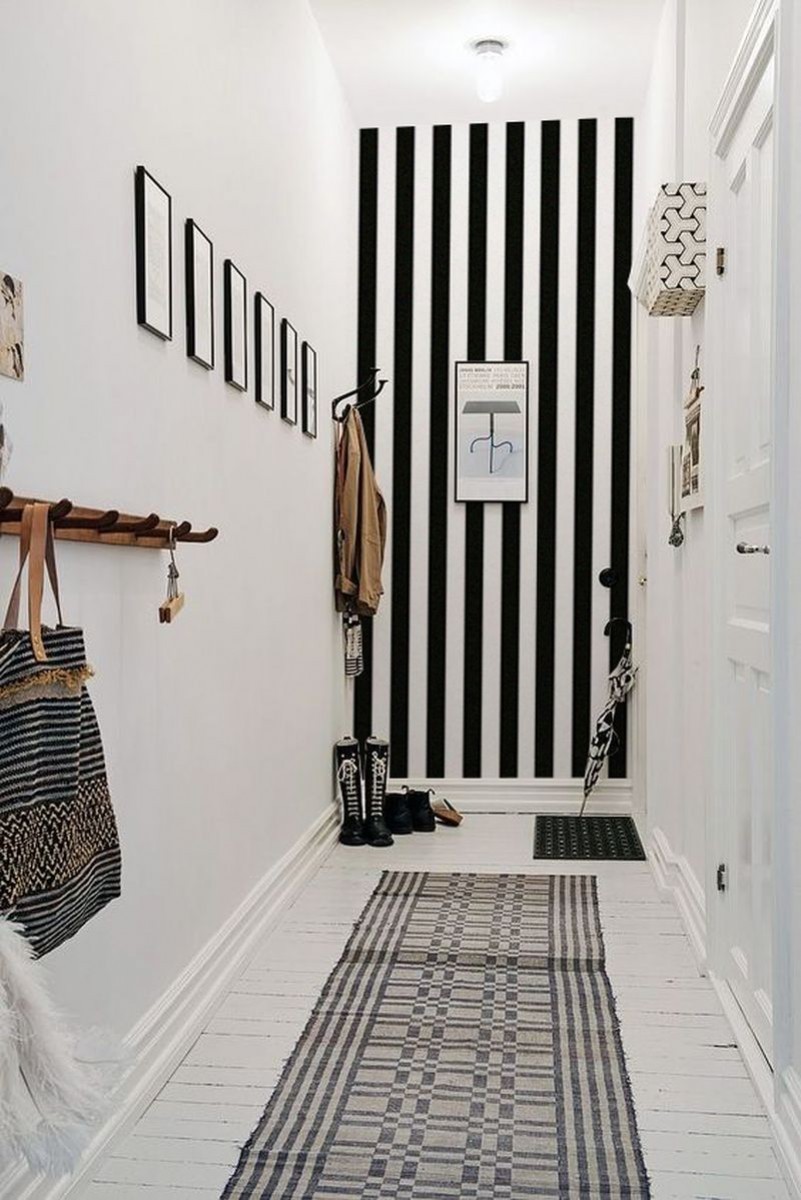 Corridors and hallways - how to make them look the best they can
Modern interior design is ideal for rooms such as corridors. They are suitable for decorating as much as main rooms in our house. Although much less time is spent here, a corridor is mostly the first space that people see when entering your home. So why not make a good first impression right here? This is a specially selected collection of self-adhesive wallpapers, which have been chosen to liven up your hallway. The introduction of modern design to visually expand the space, and to connect all interiors is crucial here.

Corridors, just like every room in a house, are very universal. They can often have different shapes and sizes, so you want to be sure that you use the space you have well. Removable wallpapers are the perfect solution for corridors. Not only are they beautiful, but above all give your space a texture and depth. The Stripe peel&stick wallpaper and Beads and strings peel&stick wallpaper are unmatched and they are perfect examples of the above statement. Introduce a unique style of a modern interior to your corridor.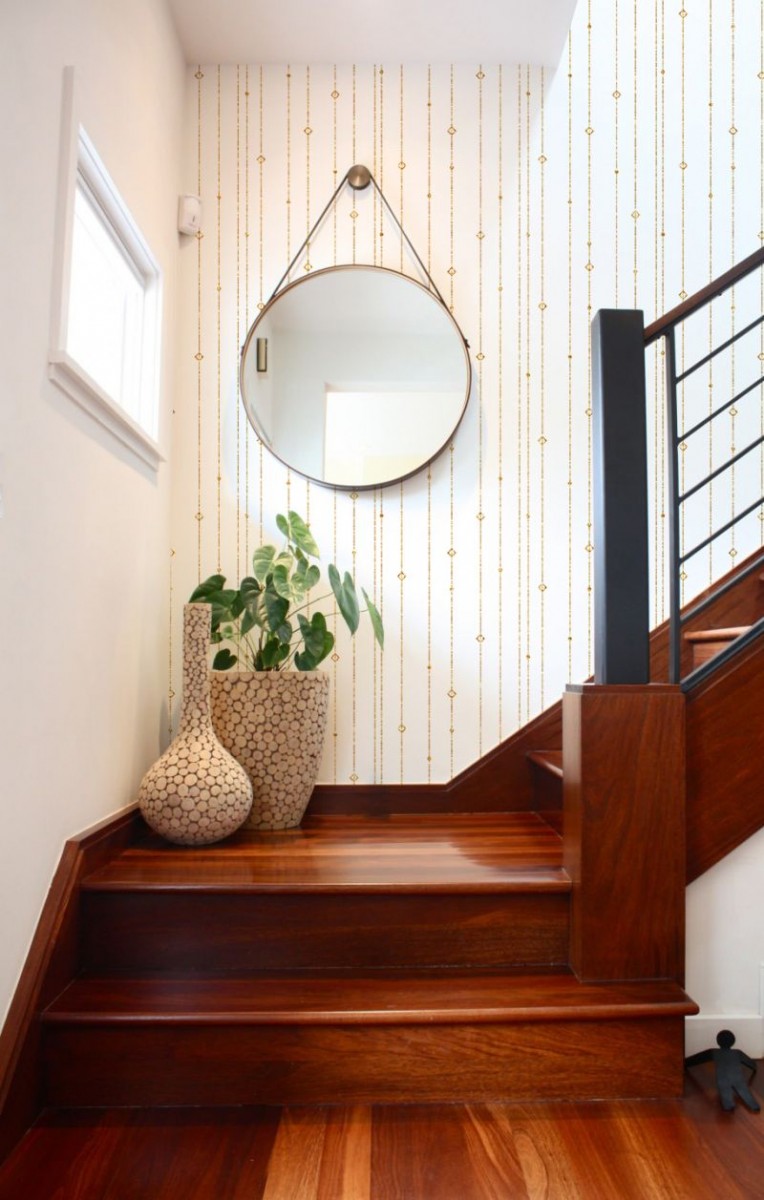 The bright colouring of the walls is almost an obligation when we have a small space to manage. We are told about it by the rules of modern trends as well as the knowledge of colour psychology. Interior design similarly to other domains draws largely from the study of humanity. Psychologists confirm that thanks to bright colours in small spaces, we feel more at ease. Bright colours on removable wallpapers help us rest and allow us to function freely. This is especially important in places where the window area is small and there is a limited amount of daylight.

Modern self-adhesive wall murals can completely strengthen the influence of a corridor, allowing a boring room to become the point of interest. Make a creative decision, choose a design for your interior that complements the style of the rest of your house and enjoy the changes!