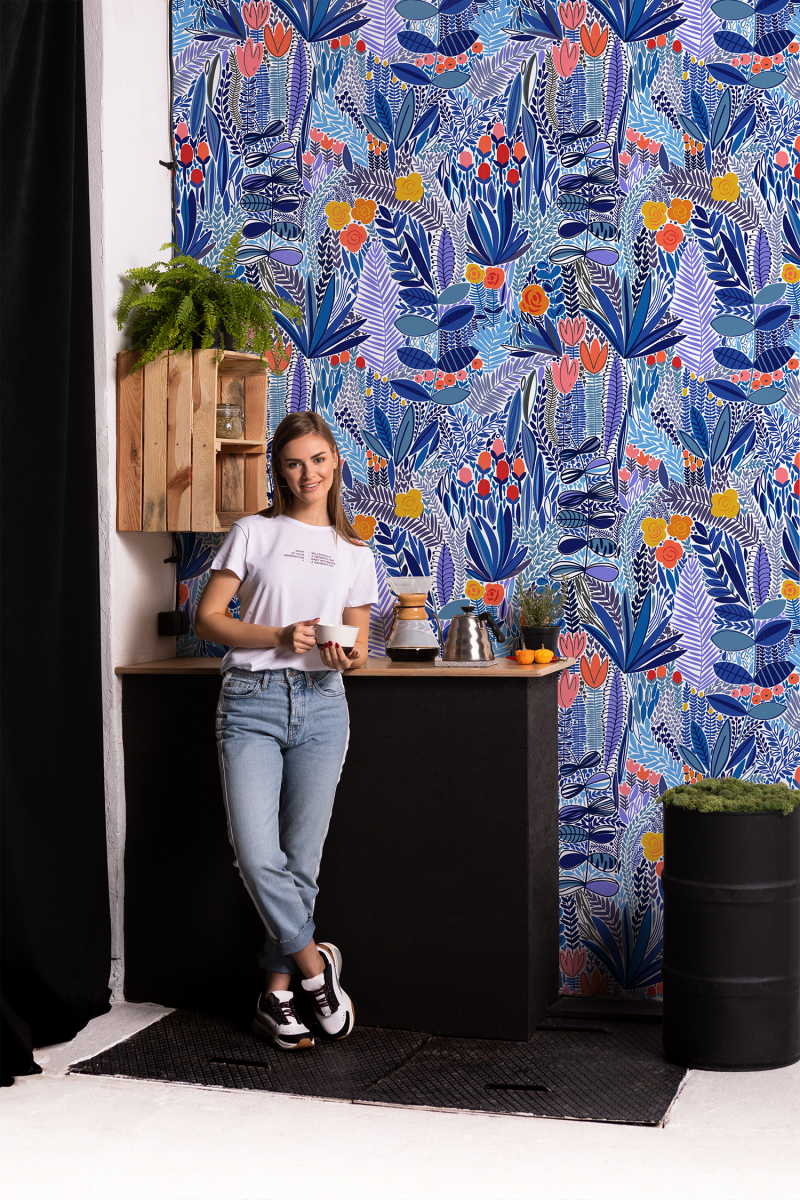 Rented flat - how to make it feel like your home?
Do you rent a flat or home? If you are a renter, you probably know how hard it is to feel in such a place like in home. Decoration may be the solution for this issue. Some landladors won't agree for you to change walls color or to make some holes to hang pictures. So, what if you love the space, but hate it's pink walls? There are other things you may do to survive!
The beauty of small things
Sometimes small things that make the space work in a beautiful way. Try to arrange the space:
buy some decorative items:

cats, owls, pineapples, flamingoes... whatever you like. As soon as you put them on your shelves they will help you to cheer up!

hang pictures around

: if you're not allowed to make holes in the wall, try other things. You can hang pictures on a string, put them on a fridge or pieces of furniture. Or just buy a standing frame to put it next to your TV or bed.

rugs and blankets:

find your favourite and use them to cover a badly loooking floor or and old armchair. You can also use pillows and pieces of materials you especially like.

play with your books

: You've got a lot of them? try to put them in groups of colors, make them a part of your home decor, not only an item on a bookshelf.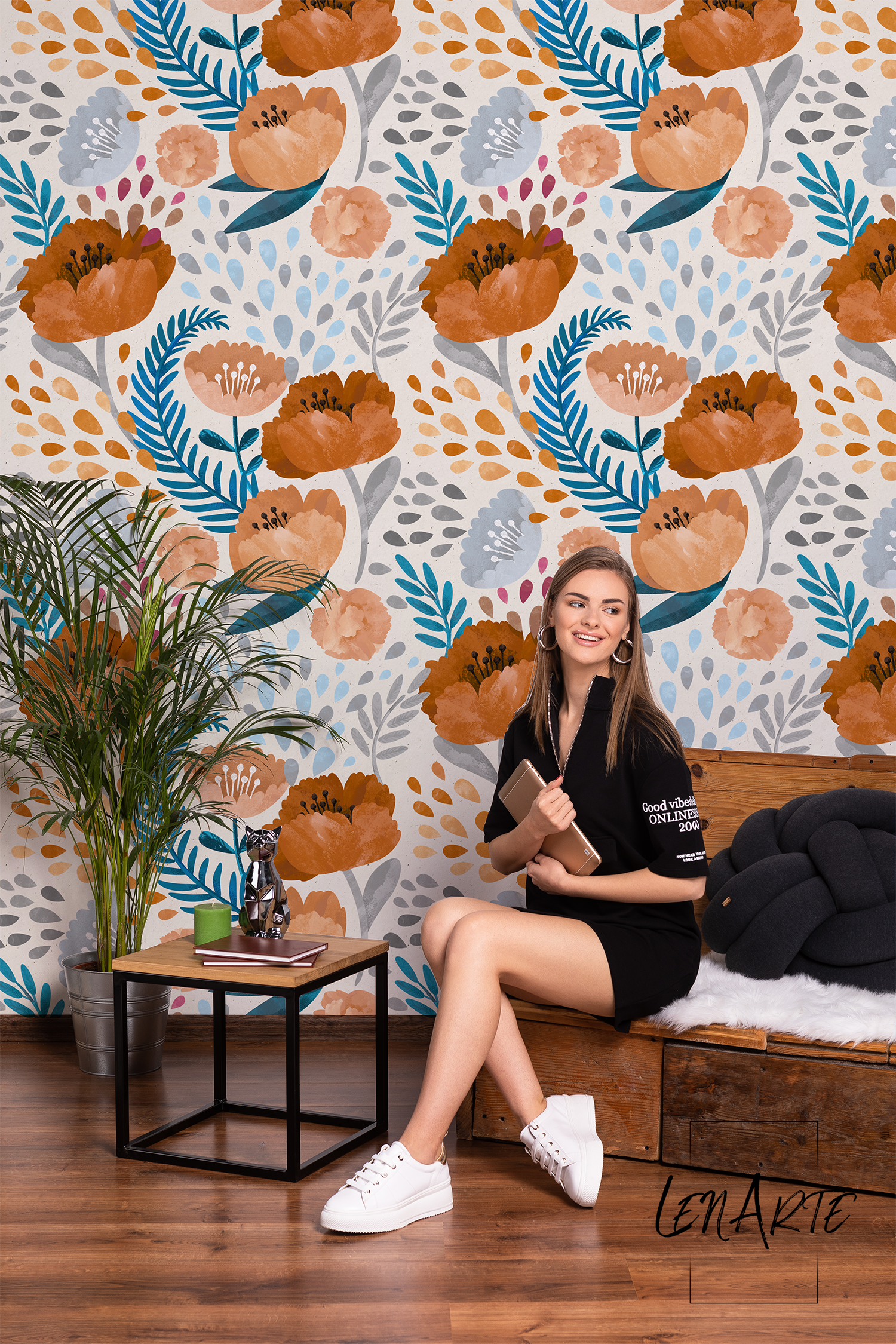 Vintage Popppy design
Walls with character
That may sound fine, but what if the only thing you just NEED to change is the wall color? Don't you worry about that, simply find a removable wallpaper that will suit your needs! There are many innovative designs to choose from! A removable material works like a giant sticker. You don't need to do much, just find a friend to help you with installation. If your wall has no texture and acrylic or latex paint, you have everything you need to make the makeover successful.
How to find a perfect peel&stick wallpaper for yourself? See the latest home decor trends - there are many tropical designs, with flamingo or pineapple prints. Your can also choose a geometric or an abstract decor. Are you a fan of baroque decoration style? Try giant florals. A nature lover? See the wide range of murals! An elegant way for home decor is also a stone print. Not so cold as a real stone, and still stylish!
When you decide to leave the flat you can just peel the wallpaper off and leave the wall in the same conditions it was before your decor. What is even more interesting, you can just stick it back to a backing paper and take it with you to your new home!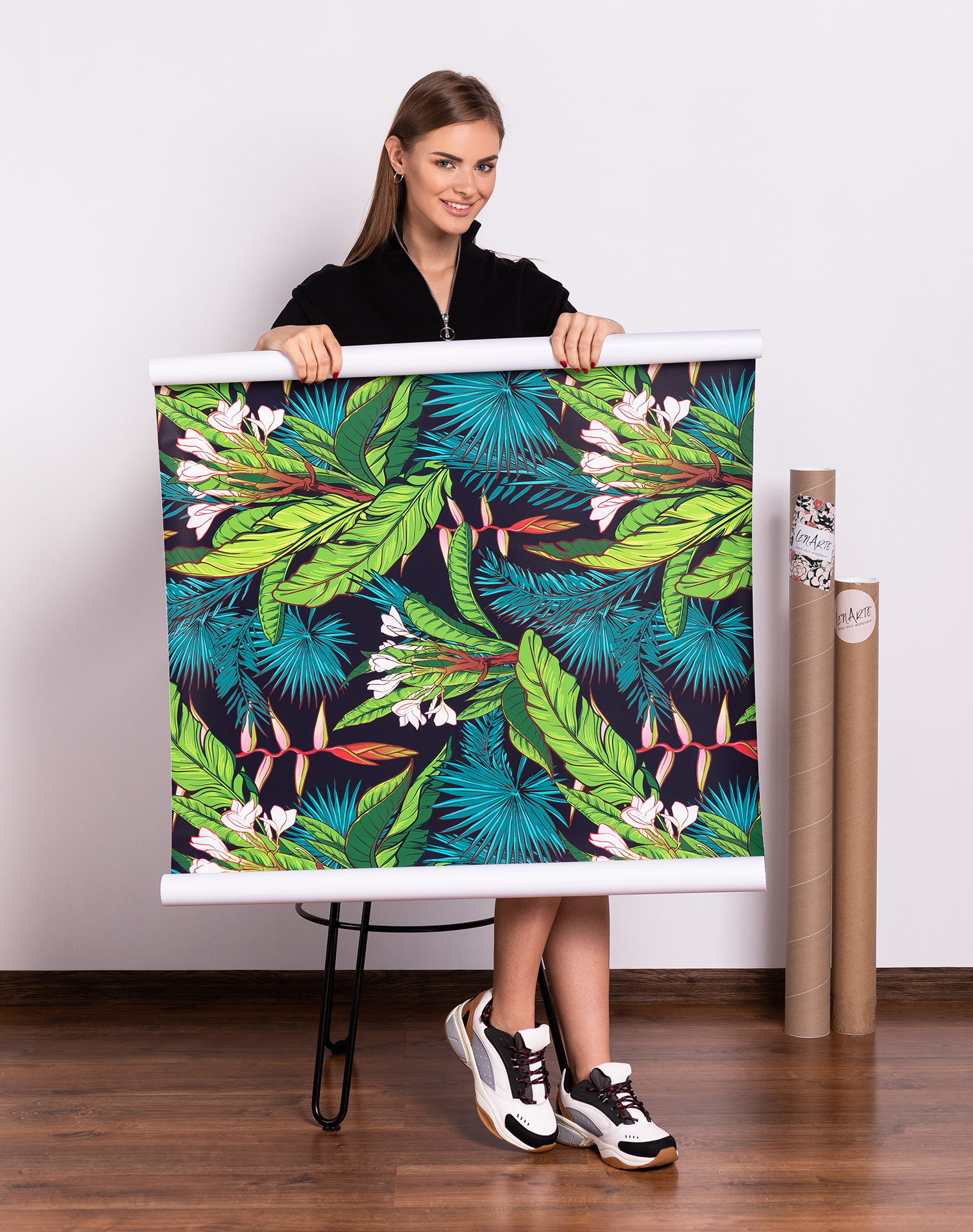 Renting a flat is your first adventure with your own home, make it perfect with modern home decor methods.