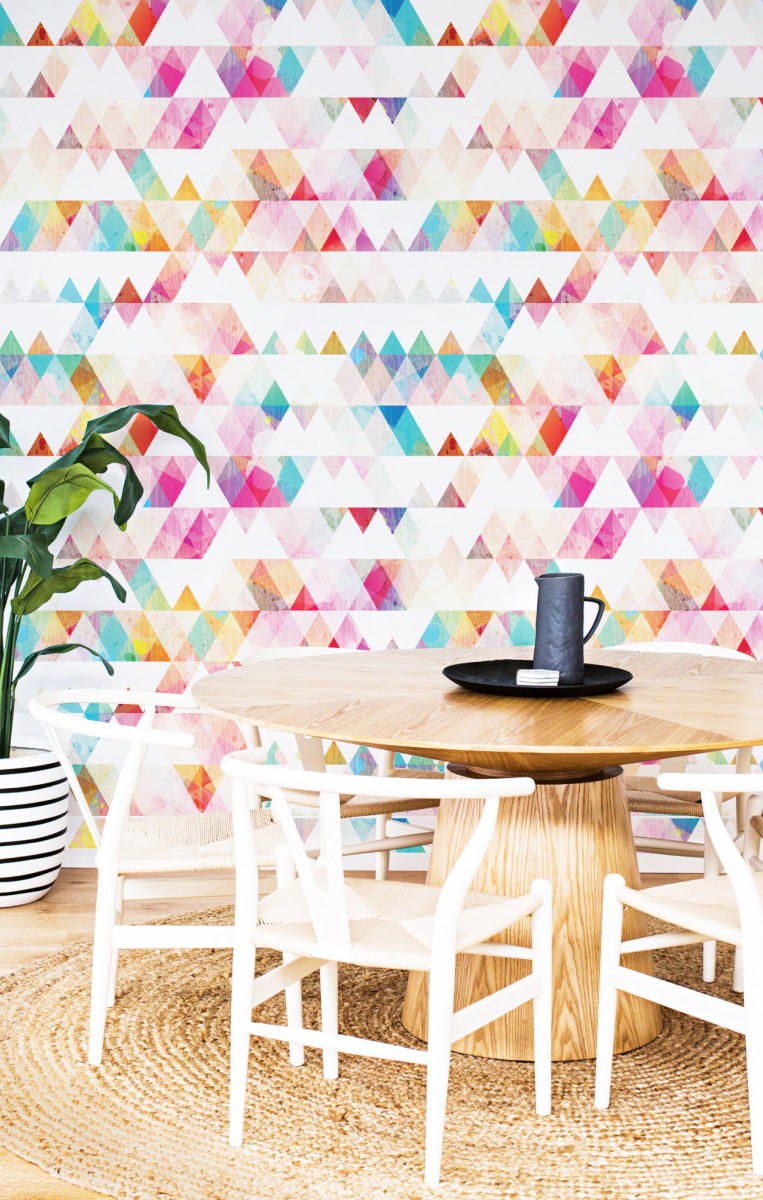 Top removable wallpaper trends 2019
New Year, new ideas to change something in your life. Some may think of a better shape, healthy diet, and some of a new home. No need to buy a new one, sometimes a little change in your old one may be just enough! Quick and easy renovation can be made with a use of peel and stick wall mural. When you add a new home decor trends to it you'll create a perfect space!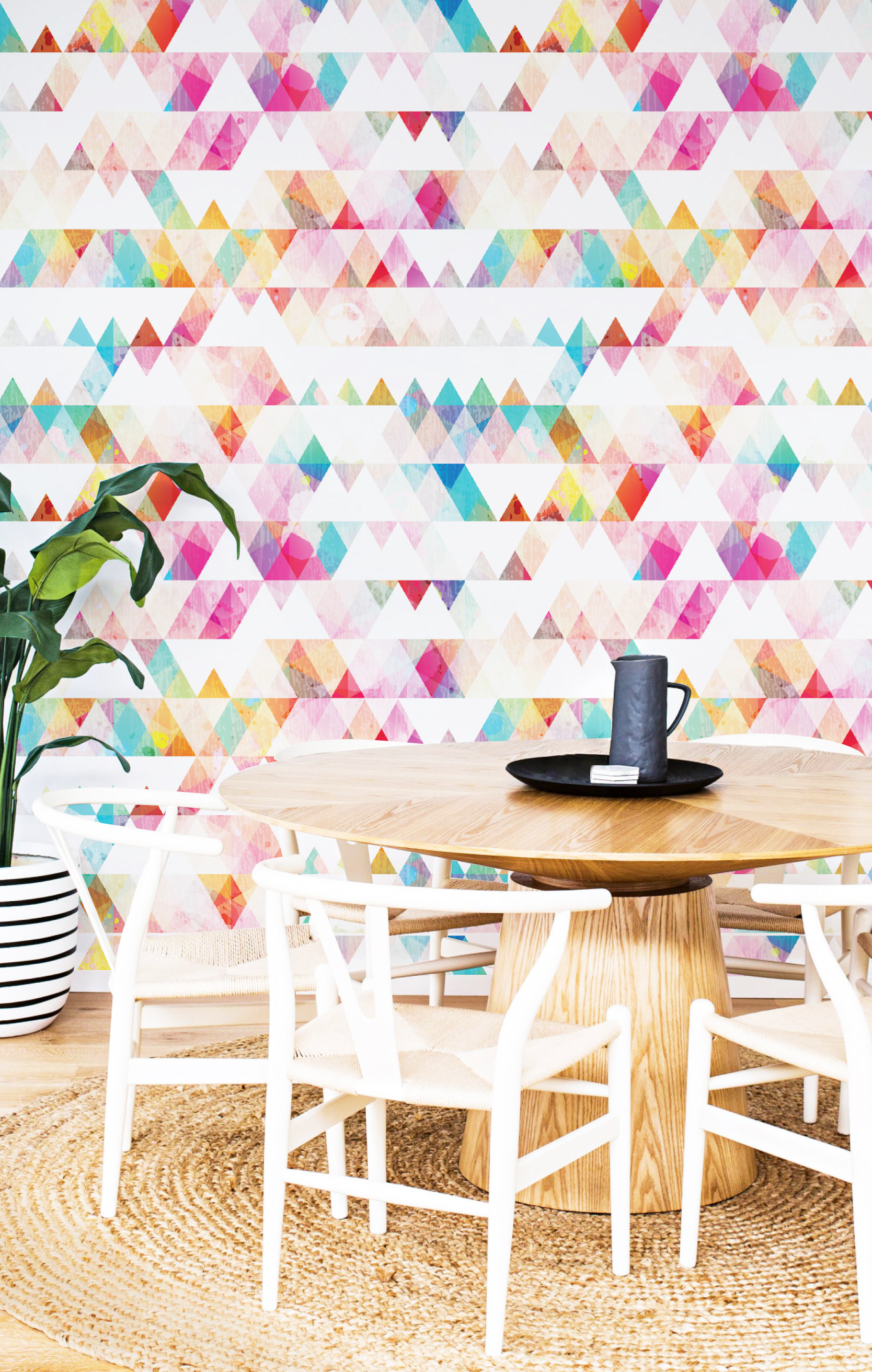 Triangles, triangles everywhere.... and they are all rainbow! Rainbow Triangle reusable wall mural is a perfect solution for a modern interior full of geometric shapes. With only this one wallpaper you add full of joy and positive energy indoors. Don't hesistate if you have a neutral furniture in the room, it will look just amazing.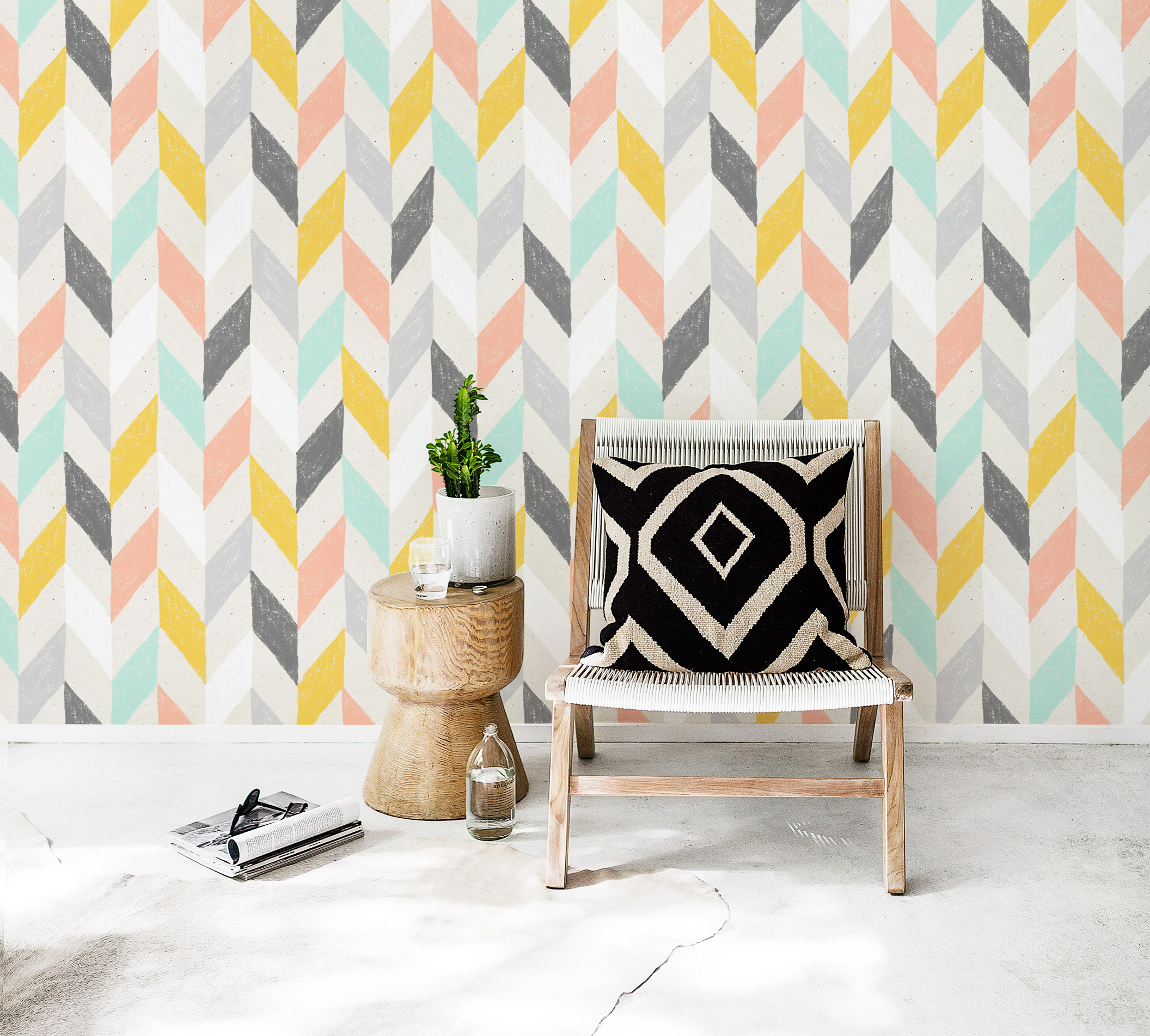 Colors in pastel shades - if you are a rainbow fan, but not really into vivid shades of colors, this one would be perfect for you. Pastel Chevron peel and stick wallpaper is a nice way to create an accent wall - especially if you are not sure, which color you like the most ;) This will look wonderful in any living room, bedroom or even a kdis room for sure!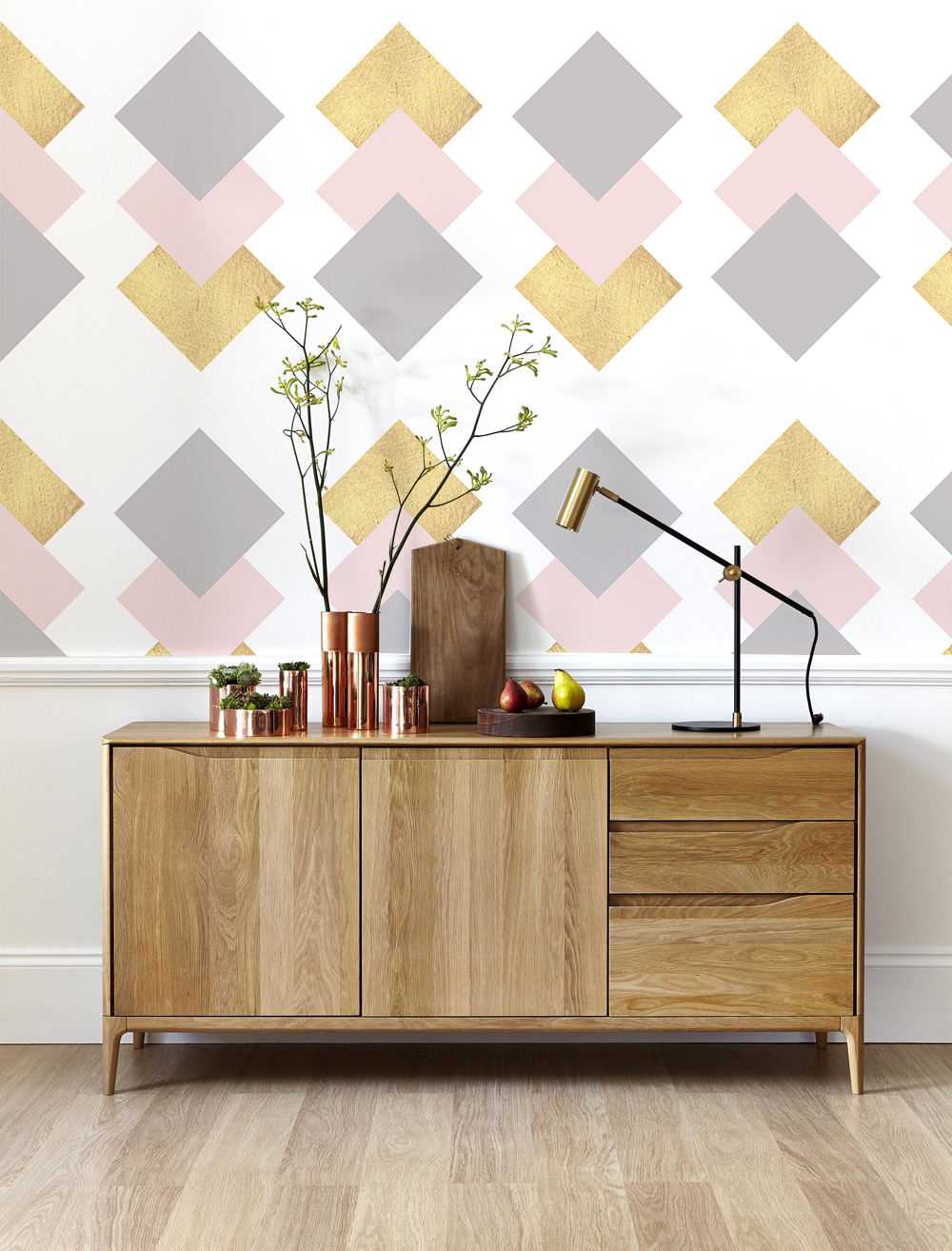 Simple and beautiful. So is this retro style Gold Squares removable wallpaper. It's geometric order suits an elegant interior, and subtle colors brigthen the space in an unique way. It's not too poshy or too colorful. This balanced design would be perfect for a loving room even in a modern, sophisticated lobby of any great hotel. This will raise the class of your interior.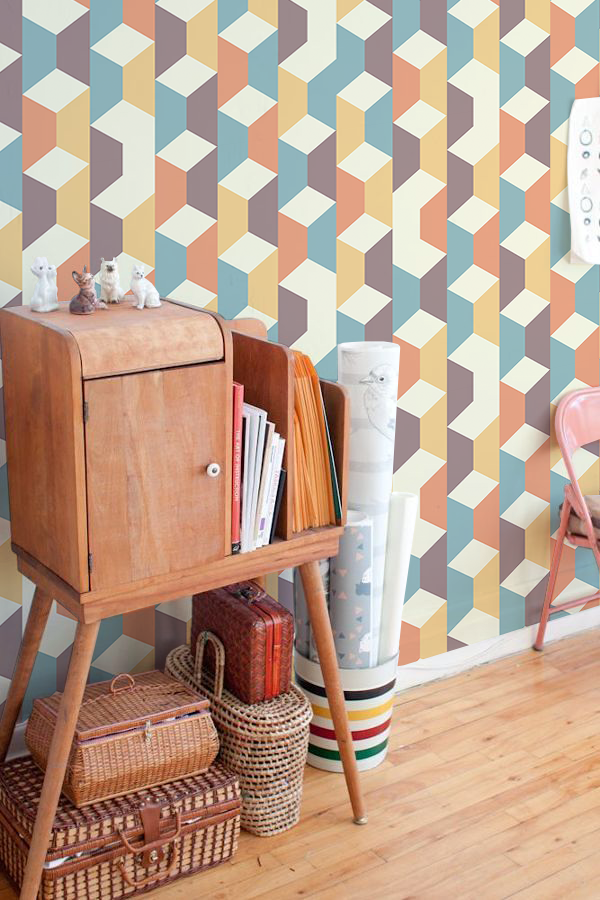 Retro style of this wallpaper design works on our imagination in an unique way. Squares and their colorful shades create a 3dimensional effect, the charm of which we cannot resist. Retro Quadrilaterals peel adn stick wall mural is a modern design created especially for modern interiors. Working on imagination like this make your home a place that really make an impression.
Modern interior decor is a challenge to take up in this new 2019. Use motley patterns, mix it with retro style and add some newest technology - that's where you find LenArte designs.
See more wall decor HERE