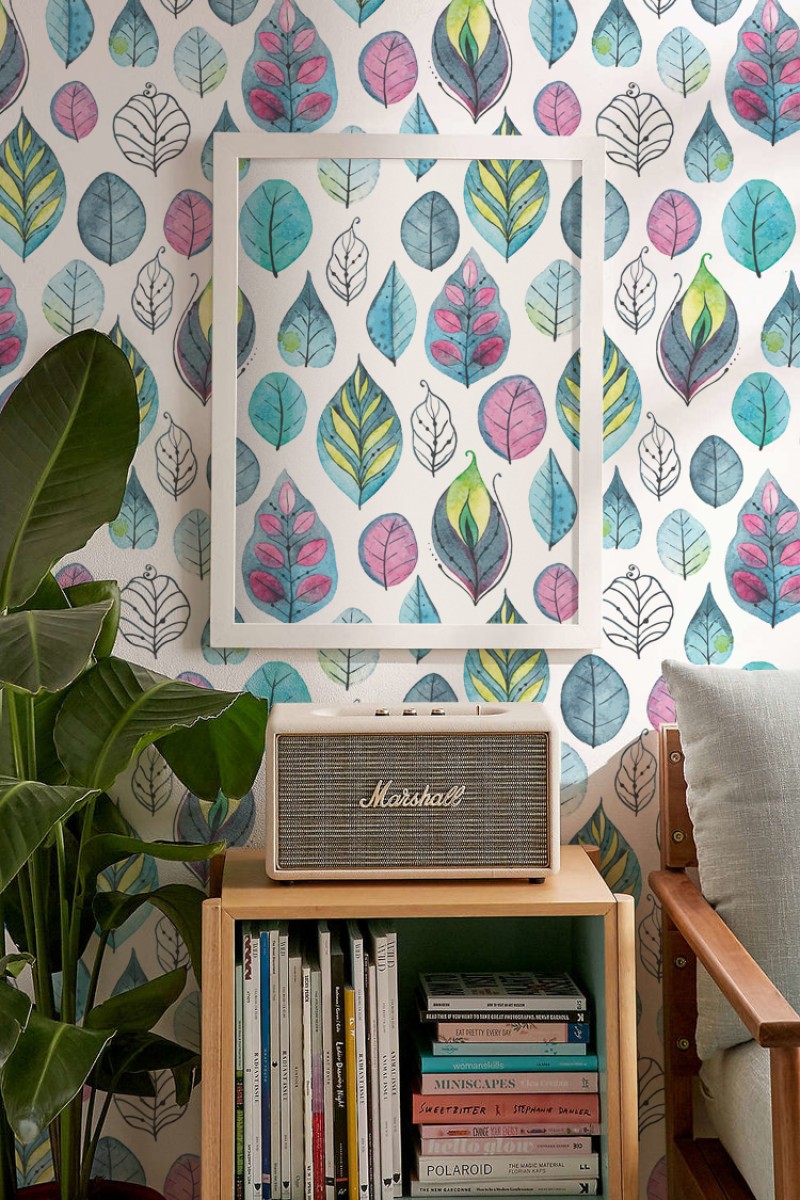 Holiday inspirations for self-adhesive wallpapers
Holidays are a great time of the year. Adults and children look forward to their vacation. Holidays are full of sun, sweet fruits, beautiful plants, water, rainbow colors and everything which is associated with good fun and successful relaxation. Each season is full of new trends in fashion and interior design. Each year fashion trends, however, have many common features - intense, beautiful colors and often floral or animal motifs. It is no different this year.
There are many ways to change the interior design. Usually, the accessories are being changed. However, there is a great way to give the holiday style to your walls as well. Modern adhesive wallpapers are the great solution. Even few years ago, papering was associated with a huge mess and was time-consuming. Not to mention removing old wallpapers - a real struggle! Today's market offers great, modern peel-off wallpapers, made of waterproof and durable self-adhesive materials. It sticks easily and is easy to peel it off. In addition, you can use them repeatedly.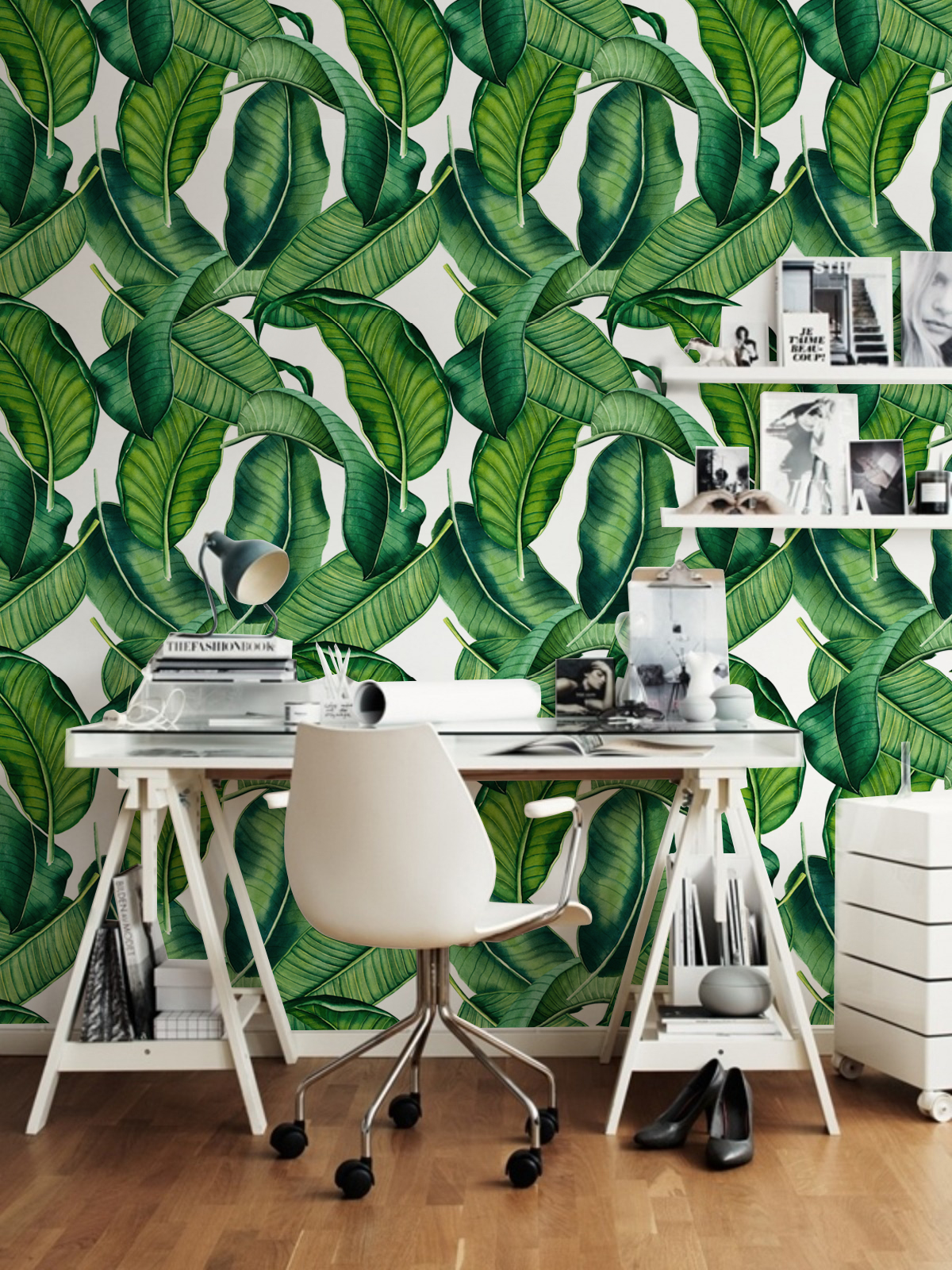 The summer collection of Lenarte wallpapers is dominated by green and natural, beautiful motifs - leaves, flowers, fruit and exotic animals. Many patterns show tropical references. Tropics are the perfect place to relax, so it's no wonder that this theme is very popular especially during the summer. The wall decorated with a sticky wallpaper with an exotic leaves pattern fits fantastically with the summer atmosphere at home and the sun outside. And on a cloudy day, it will give energy to all household members. Tropical elements blend well with furniture in every style - modern, classic and, for example, office. An interesting effect of eclecticism will appear when you mix together decorated walls and antique furniture.
The interior will look just perfect when we decorate our walls with green patterns composed of the leaves themselves. We can use, for example, sticky wallpaper models like Exotic Plants or Botanical Leaves. Those removable wallpapers work great wherever you need to calm your thoughts - in bedrooms, living rooms, offices or bathrooms.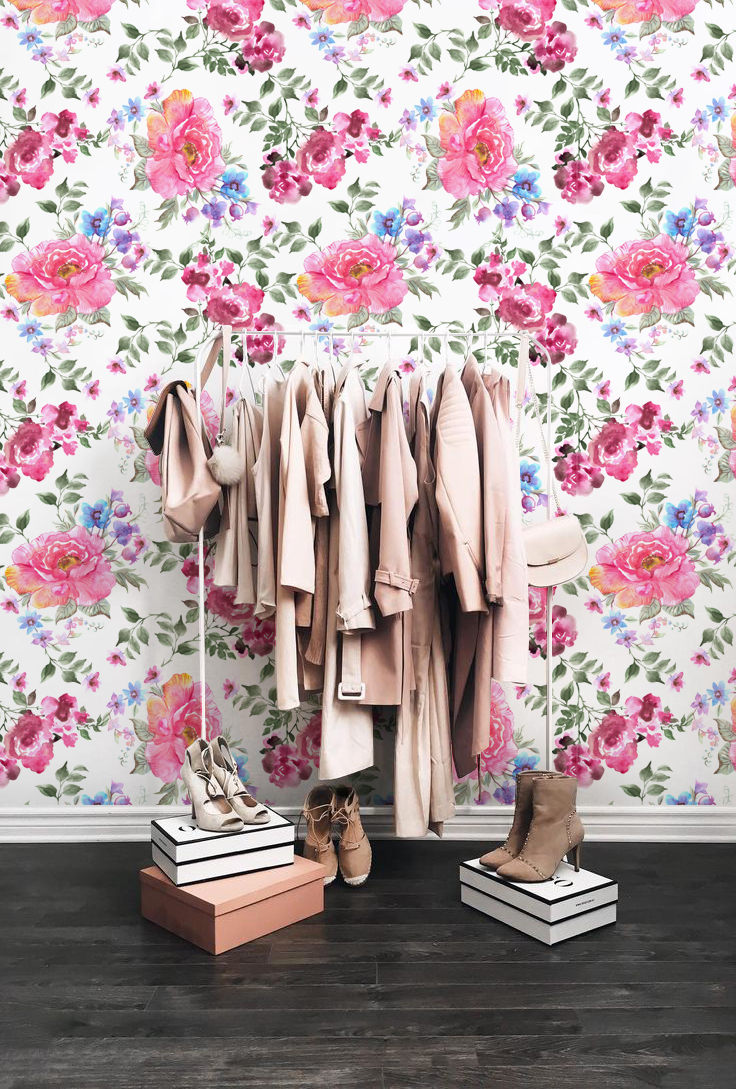 Many of Lenarte removable wallpapers will be attractively presented in children's and youth's rooms. Young households will surely like the pattern called Cartoon Leaves, which is characterized by a variety of colors and an interesting, slightly fairy-tale line. An interesting proposition is also the Hippo Animal sticky Wallpaper. It is a pattern with a warm and expressive coloration. Its cheerful motif will give an amazing expression not only to the children's kingdom but also to the family dining room.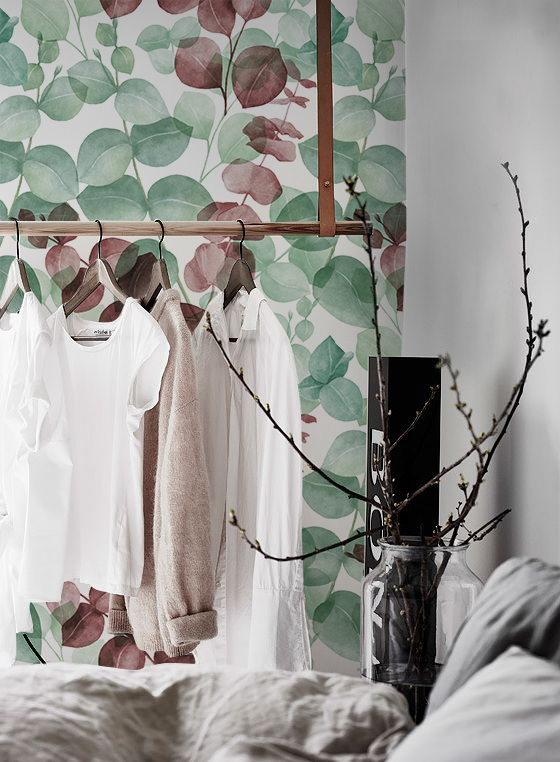 Elegance to our walls will be added by Eucalyptus and Fern, the romanticists, however, will certainly love roses from the Vintage Roses removable wallpaper.
Tropical and summer motifs in the interiors perfectly refer to the holiday slack and rest, which each of us wants. With the help of Lenarte wallpapers you can create your own private tropical paradise in the comfort of your own home.