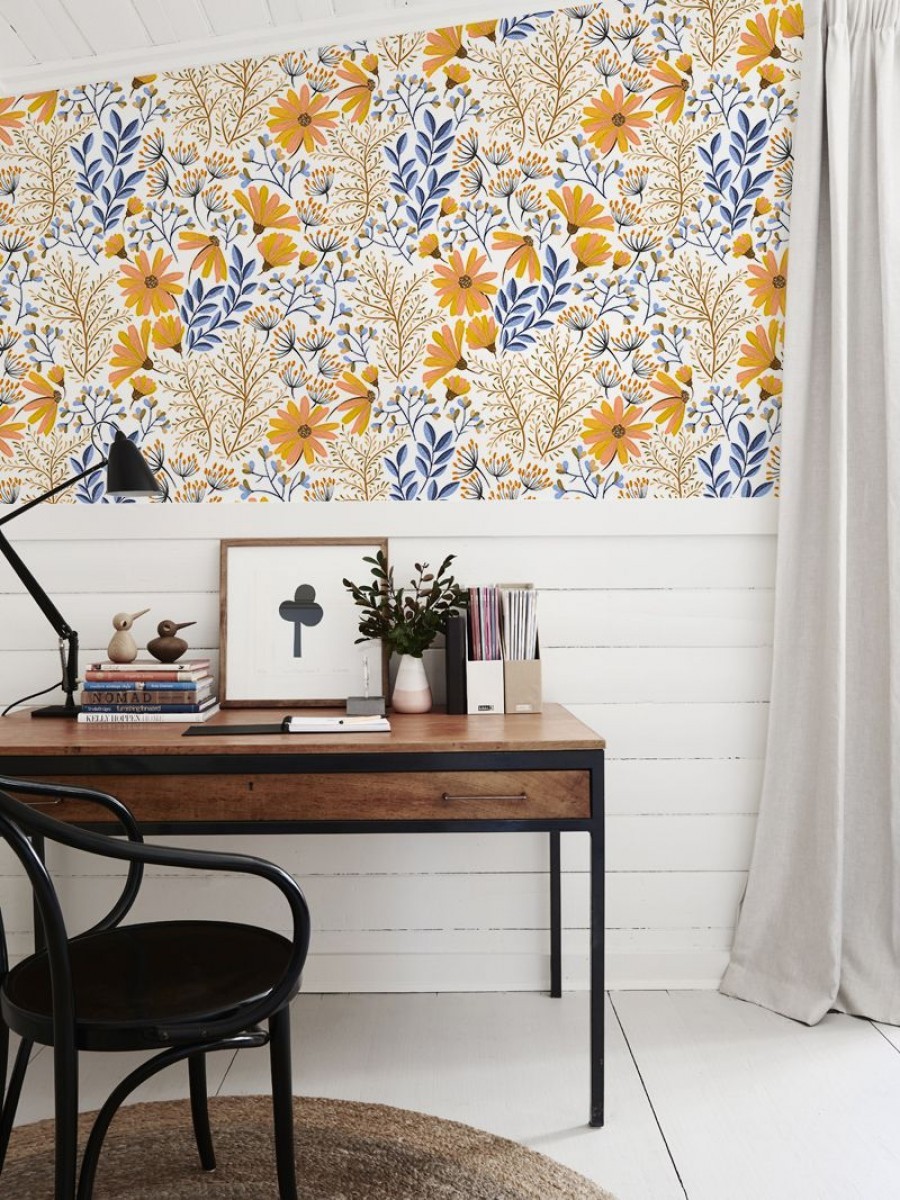 Easter wallpapers
Self-adhesive wallpapers are becoming more and more popular in the world. It is a convenient way to change the decor, check how our room could look with a different, fixed wallpaper or a quick but effective decoration. Pell and stick wallpapers on the wall with a unique pattern will suit any room. It is a great way to give any room a unique look, and above all, quickly and easily change the appearance of the interior. To quickly change a specific wall, just rip the film layer off and hang the wallpaper on the wall.
There are many decorations on the market referring to traditional holidays. For Christmas, people are more likely to buy straw decorations for a Christmas tree or decorate it with fruit. Easter, in turn, is dominated by folk tablecloths, fresh flowers and decorations that our great-grandmothers had. Why, then, do not decorate the wall with a removable wallpaper with an easter egg pattern?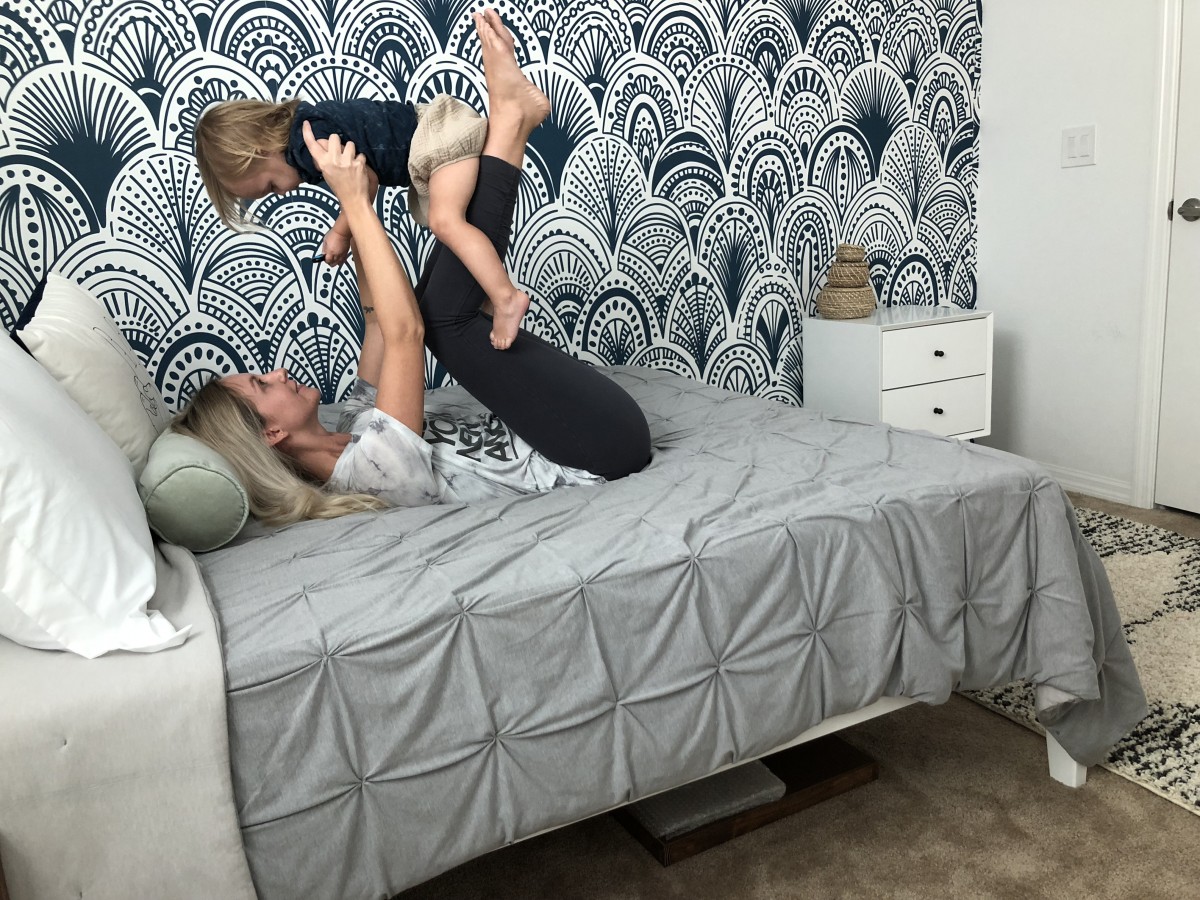 A pattern that will work perfectly during Easter is one that, for example, resembles grandma's paintings on Easter eggs. Traditional Easter eggs were painted by hand, including folk patterns. This design of wall decorations is the perfect decorative motif for Easter. The Blue Bohemian removable wallpaper from our store will be perfect. This beautiful wallpaper will suit tableware and tablecloths in spring colors, as well as traditional Easter decorations.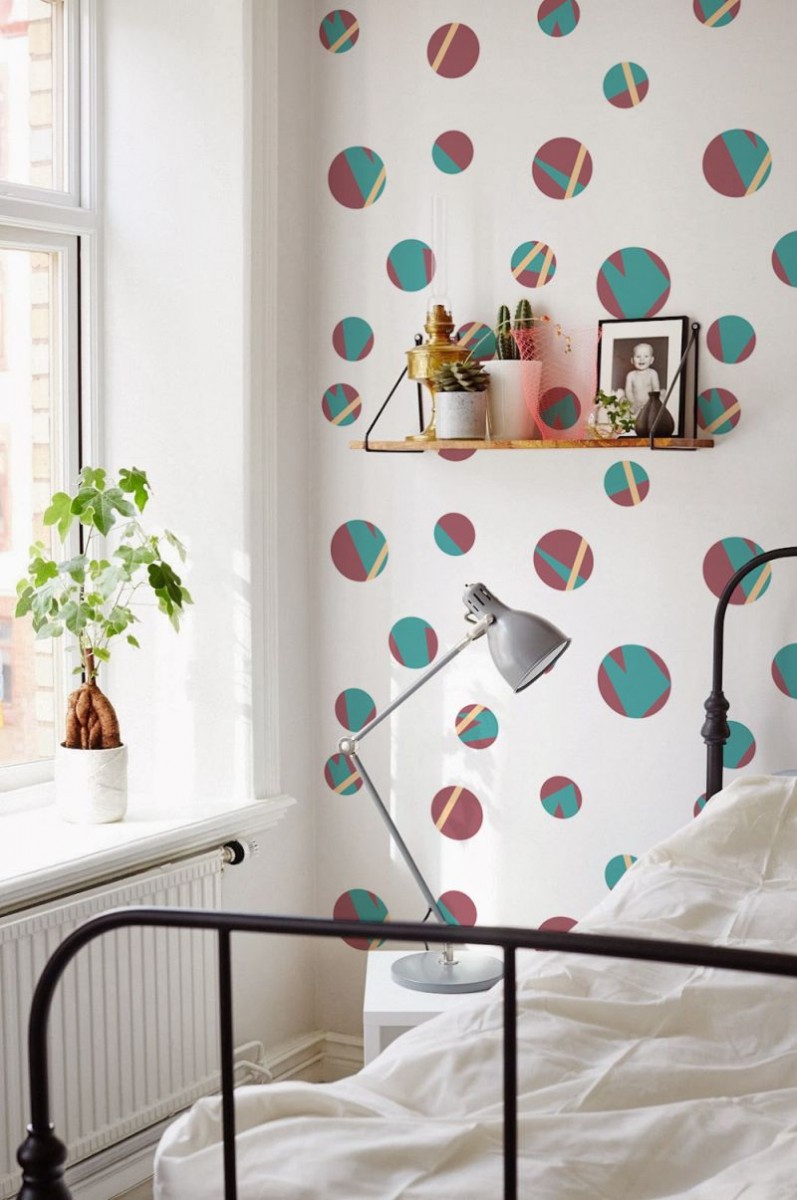 In turn, Patterned Dots Wallpaper is a self-adhesive pell and stick wallpaper that represents the nature of Easter. It resembles colorful Easter eggs or egg candies in colorful packaging. Dots, polka dots, circles, ovals, circles are shapes suitable at any time and in any room. They work best as a pattern for decorating a home or flat, a small but distinctive accent. Wallpapers in polka dots or dots can make a real sensation if we let them. They will surely spice and cheer the interior up, and at the same time they will make the interior more friendly and cozy. They can surprise, arouse curiosity and create an intersting crazy look. All self-adhesive wallpapers, not only with these colorful Easter eggs, are extremely easy to apply.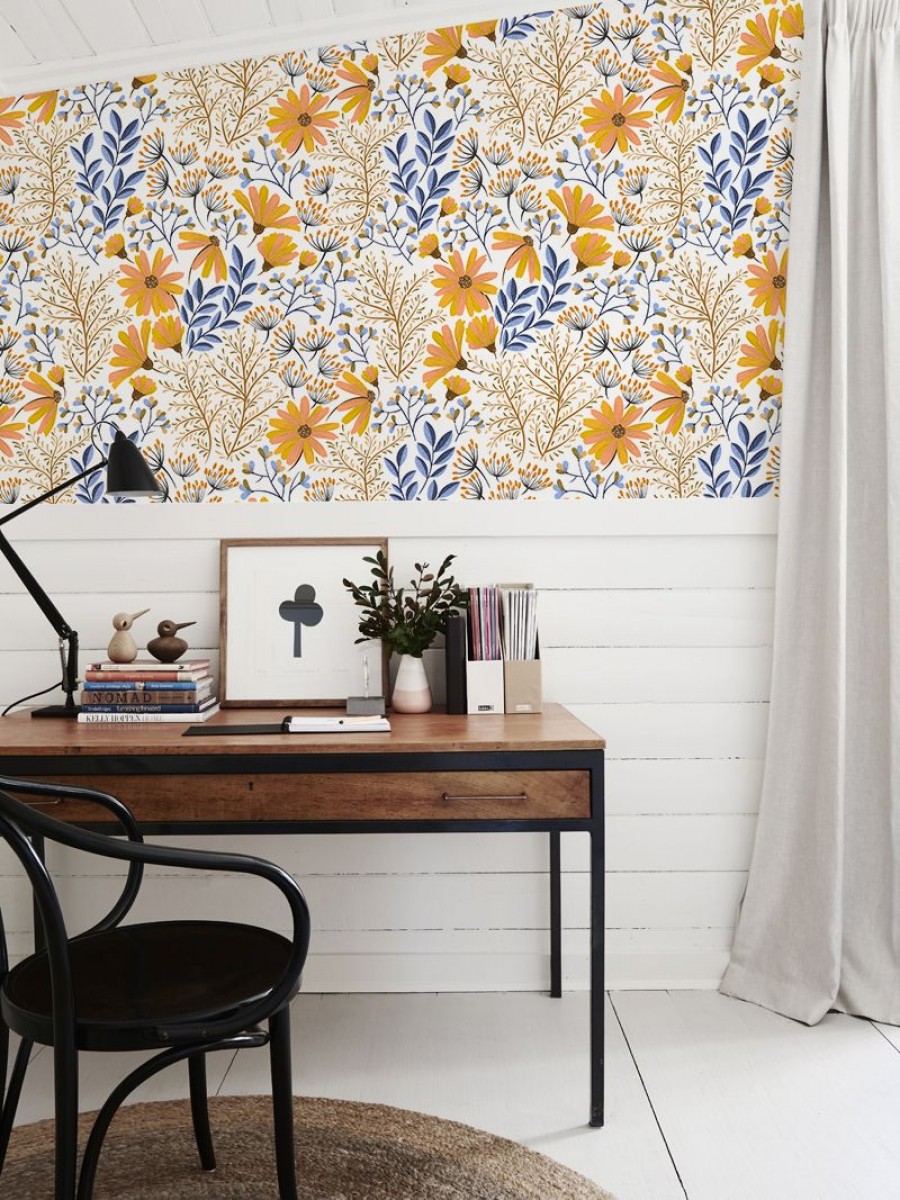 Flowers are one of the most liked and sought-after plant designs. They are suitable everywhere. They perfectly decorate the interiors in our homes or offices. For a long time, one of the most fashionable and elegant trends in the decoration of living quarters were wallpapers in floral patterns. The Bohemian Floral removable wallpaper contains an interesting floral design. Small yellow flowers with brown centers resemble daisies. They are surrounded by lighter leaves and blue accents. Bohemian Floral is an idea for wall decoration, which will add a touch of spring to the interior. Flowers have always been associated with spring and warmth.
Spring motifs are noticeable everywhere. You can find them both in everyday life as well as in tv shows. Wallpapers with flowers and butterflies motif bring a scene from a popular American fantasy series to mind. In this scene, the ancient goddess of spring named Ostara organized a Spring-Easter party full of colors and flowers. Every piece of decoration reminded us of spring and new life being born. Removable wallpapers with patterns associated with the goddess of rebirth and spring will certainly be the perfect decoration for Easter and the entire spring period.