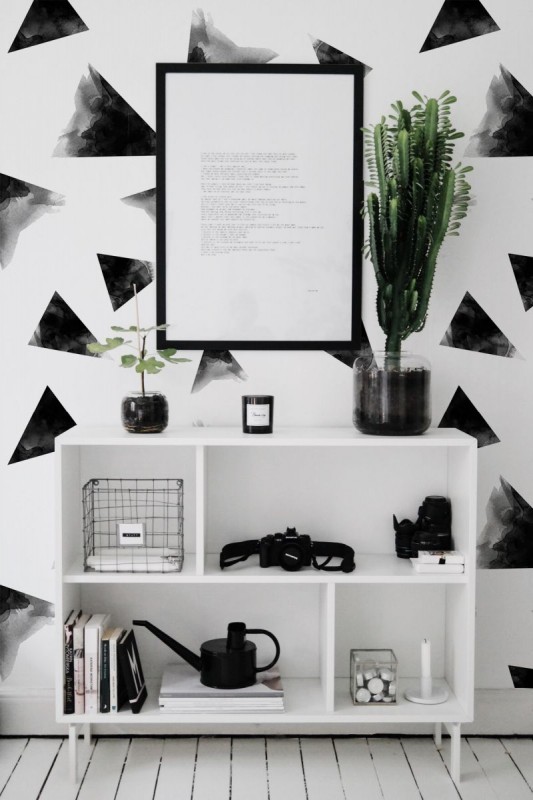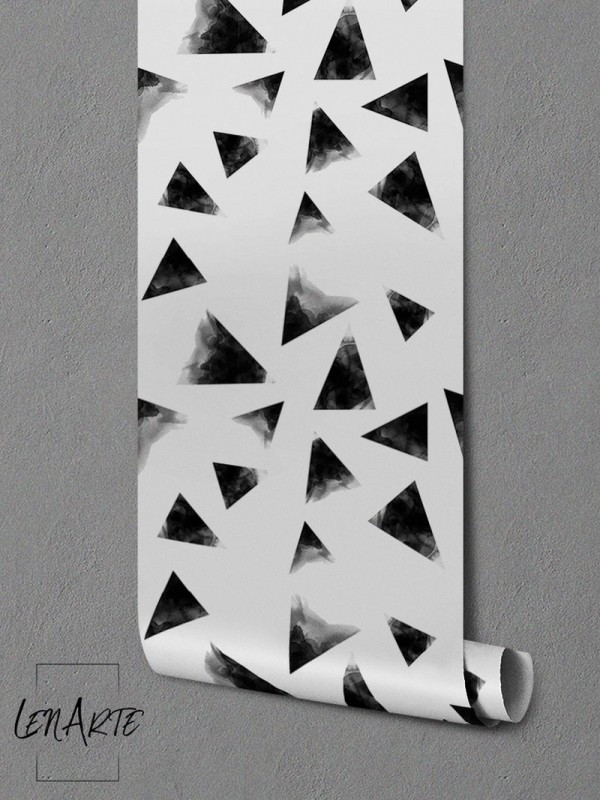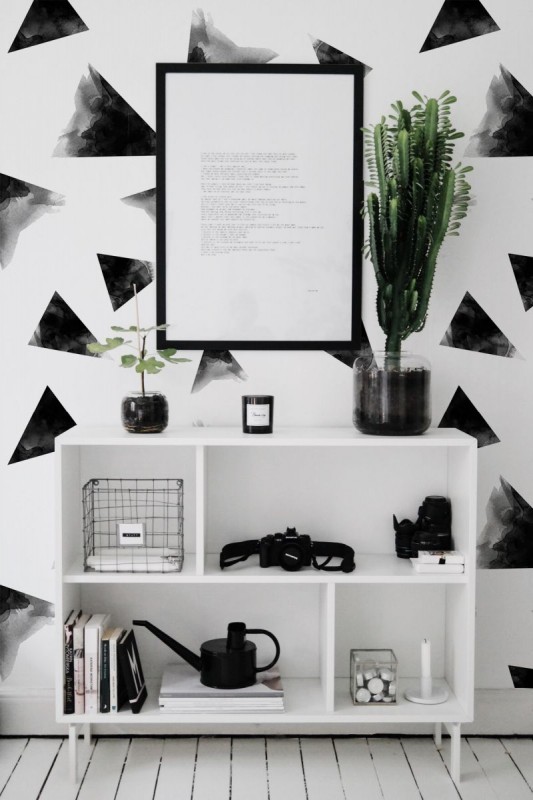 zoom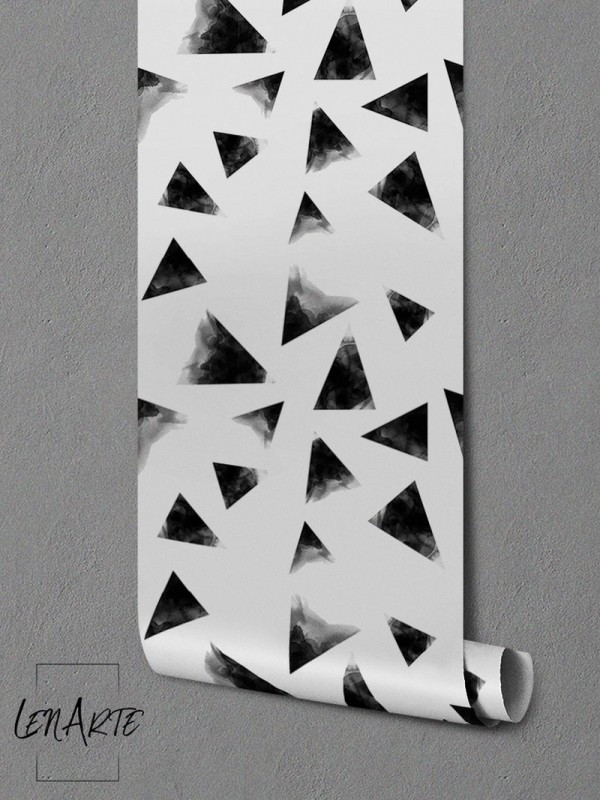 zoom
Triangles black simple
Removable Wallpaper
Dimensions
Small roll: 2ft W x 4 ft H [61 x 122 cm]
Small roll: 2ft W x 4 ft H [61 x 122 cm]
Medium roll: 2ft W x 6ft H [61 x 183cm]
Large roll: 2ft W x 9ft H [61 x 274 cm]
XL roll: 4ft W x 9ft H [122 x 274 cm]
XXL roll: 4ft W x 10ft H [122 x 304 cm]
Like this design? Click the heart and come back to the image later
Features
Innovative Peel&Stick material, which alows to be applied
and peeled multiple times!
Digitally printed, removable with matte finish
Sticks to any flat surface
Details:
The Triangles Black Simple wall mural pattern is comprised of black triangles on a white background. The sharp, boxy shape of the triangles would have been fairly aggressive in reception if it was not for the designer softening the colour of the shapes with hazed grey. Therefore, the geometric triangles give a sense as though being cut-out pieces of the night sky, illuminated by the moon behind clouds. The pattern of this wall mural is unusual and it will be of interest to the lovers of simple, modern interiors.
Great decoration for every room. Digitally printed wall murals on the innovative Peel&Stick material. It sticks to any flat surface. It's easy to stick it and peel off. Removable wallpaper with guaranteed quality and affordable prices.
Would you like to customize the image?