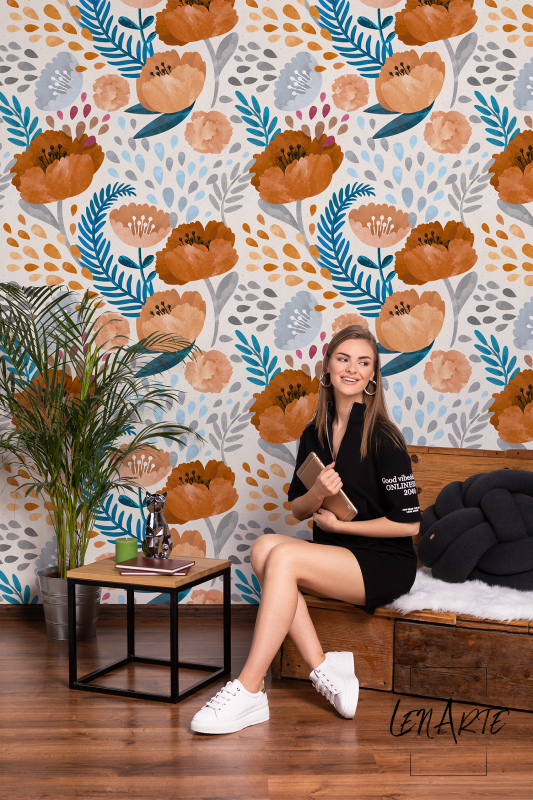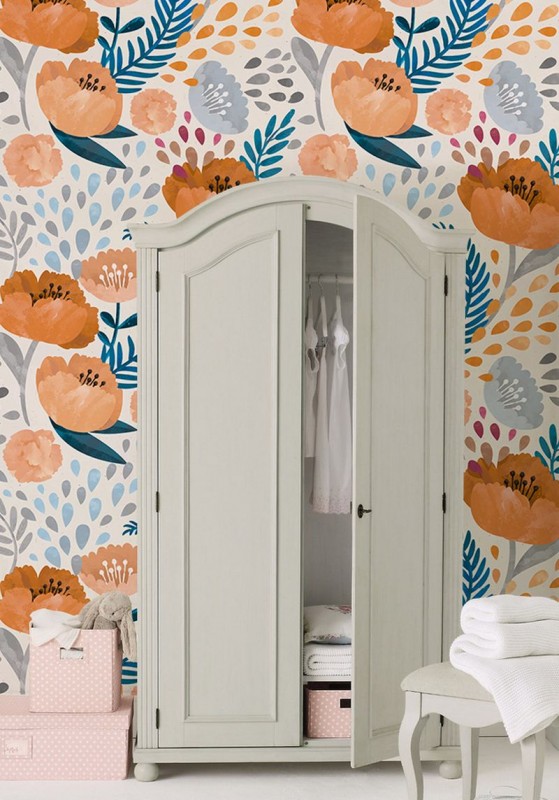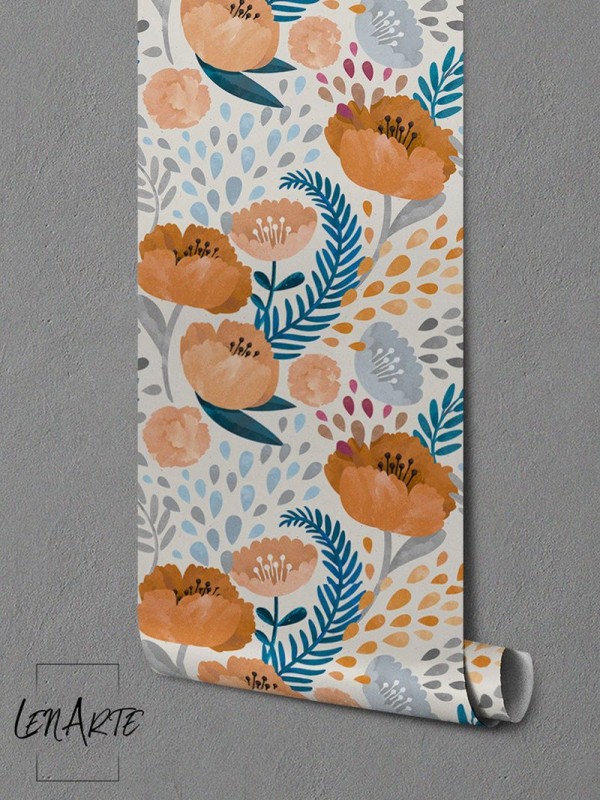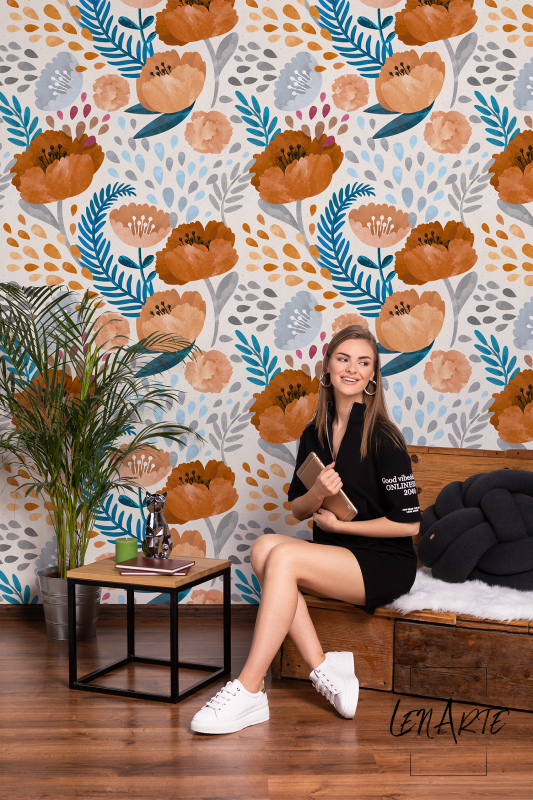 zoom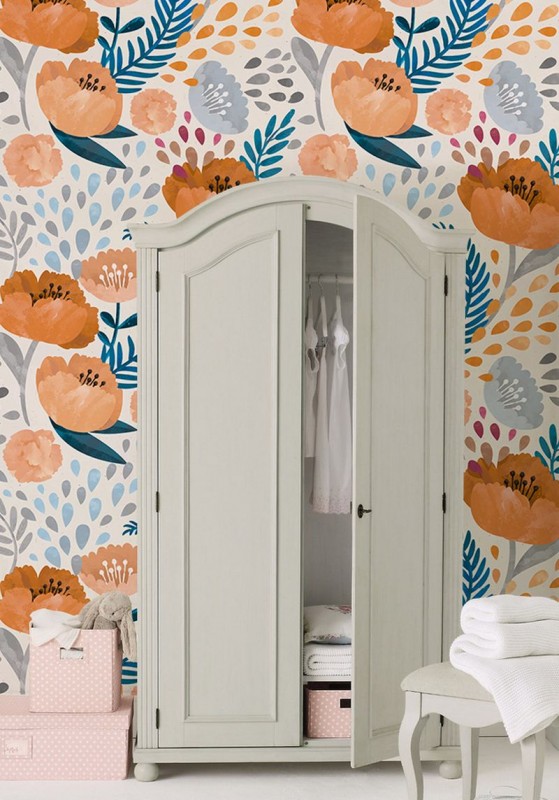 zoom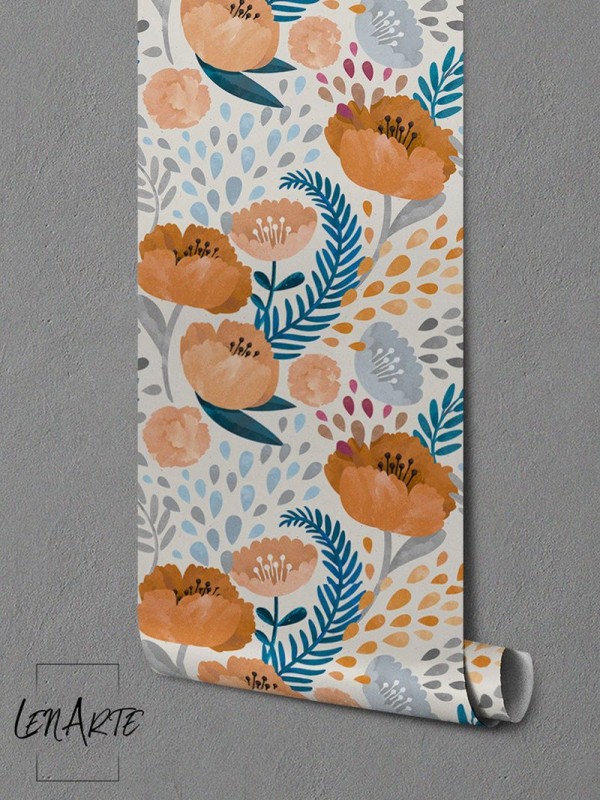 zoom
Vintage poppy
Removable Wallpaper
Dimensions
Small roll: 2ft W x 4 ft H [61 x 122 cm]
Small roll: 2ft W x 4 ft H [61 x 122 cm]
Medium roll: 2ft W x 6ft H [61 x 183cm]
Large roll: 2ft W x 9ft H [61 x 274 cm]
XL roll: 4ft W x 9ft H [122 x 274 cm]
XXL roll: 4ft W x 10ft H [122 x 304 cm]
Like this design? Click the heart and come back to the image later
Features
Innovative Peel&Stick material, which alows to be applied
and peeled multiple times!
Digitally printed, removable with matte finish
Sticks to any flat surface
Details:
Large flowers in fancy pink and ginger colour is the main theme of this Vintage Poppy removable wall mural. The flowers feature black centres and blue leaves. To complement the background, blue, ash-grey, beige and brown tear drop pattern was added. The pattern and colours on the wall mural are fairy-like and at the same time, they might remind you of old decorative designs. Furniture in the room where you will use this wall mural should be solid in colours, preferably corresponding to those from the image.
Great decoration for every room. Digitally printed wall murals on the innovative Peel&Stick material. It sticks to any flat surface. It's easy to stick it and peel off. Removable wallpaper with guaranteed quality and affordable prices.
Would you like to customize the image?