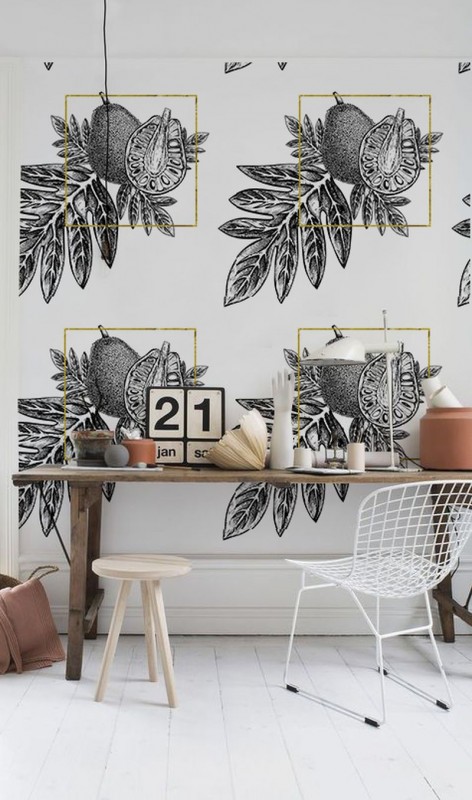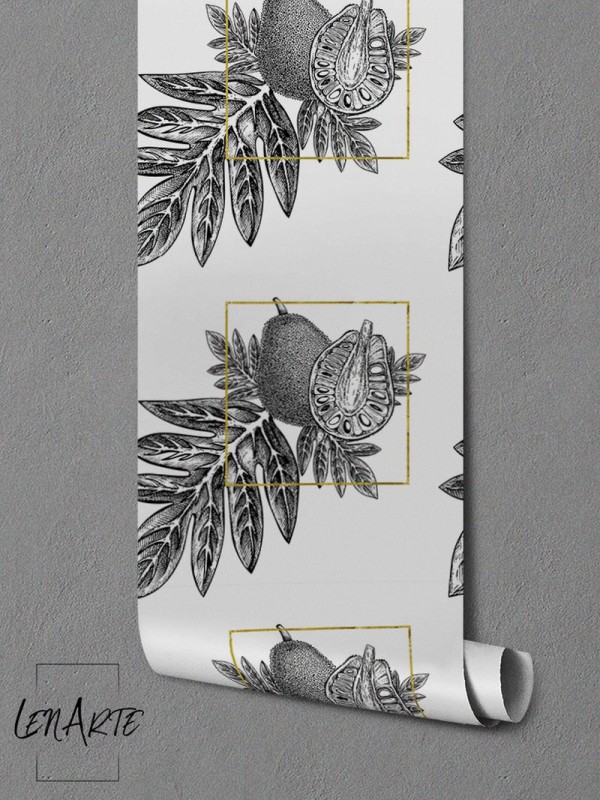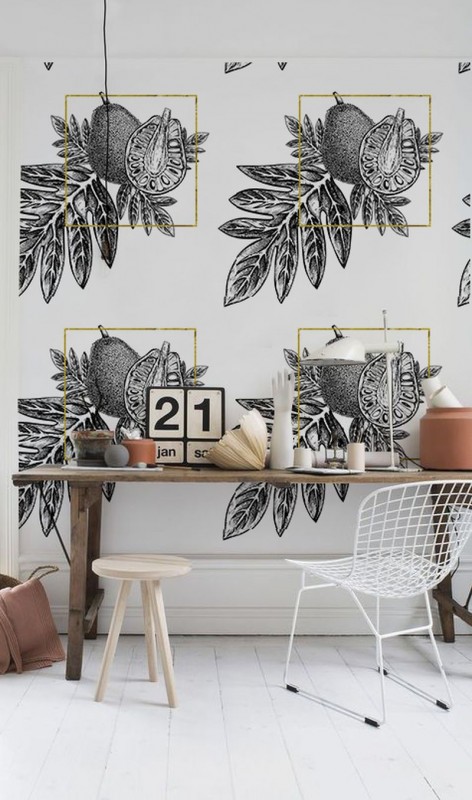 zoom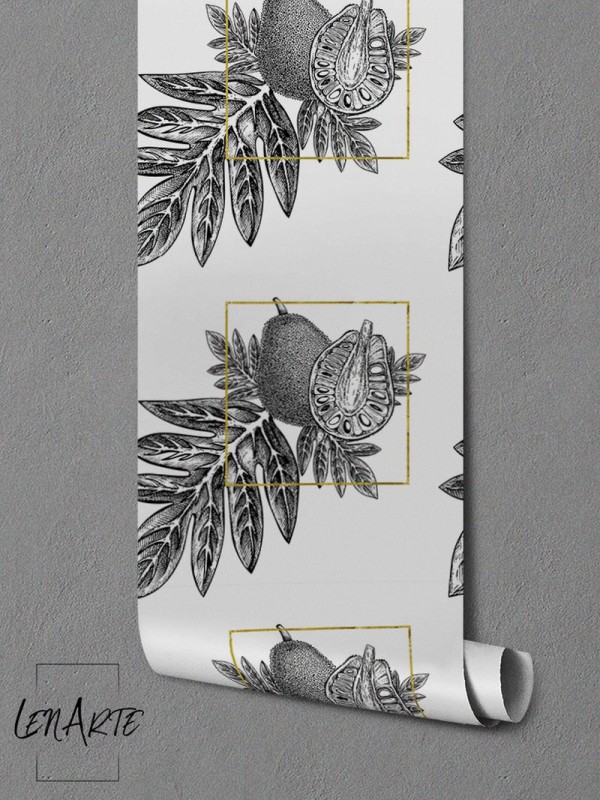 zoom
Tropical fruit
Removable Wallpaper
Dimensions
Small roll: 2ft W x 4 ft H [61 x 122 cm]
Small roll: 2ft W x 4 ft H [61 x 122 cm]
Medium roll: 2ft W x 6ft H [61 x 183cm]
Large roll: 2ft W x 9ft H [61 x 274 cm]
XL roll: 4ft W x 9ft H [122 x 274 cm]
XXL roll: 4ft W x 10ft H [122 x 304 cm]
Like this design? Click the heart and come back to the image later
Features
Innovative Peel&Stick material, which alows to be applied
and peeled multiple times!
Digitally printed, removable with matte finish
Sticks to any flat surface
Details:
Exotic fruit and large leaves are the main theme of this Tropic Fruit removable wall mural. The entire wallpaper is maintained in white and black colours and the drawing looks like a graphical pattern. Tropical fruit in the shape of a pear can be seen in halves or in full. One large leaf can be observed at each fruit as well as three smaller ones partially covered by fruit lying on them. Particular fruit placed on leaves create a type of a painting, as they are incorporated into a rectangle with an olive-colour frame.
Great decoration for every room. Digitally printed wall murals on the innovative Peel&Stick material. It sticks to any flat surface. It's easy to stick it and peel off. Removable wallpaper with guaranteed quality and affordable prices.
Would you like to customize the image?