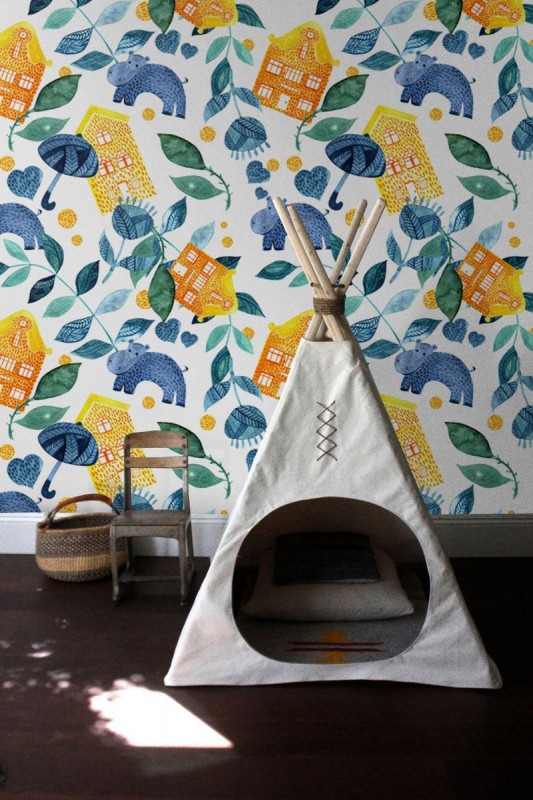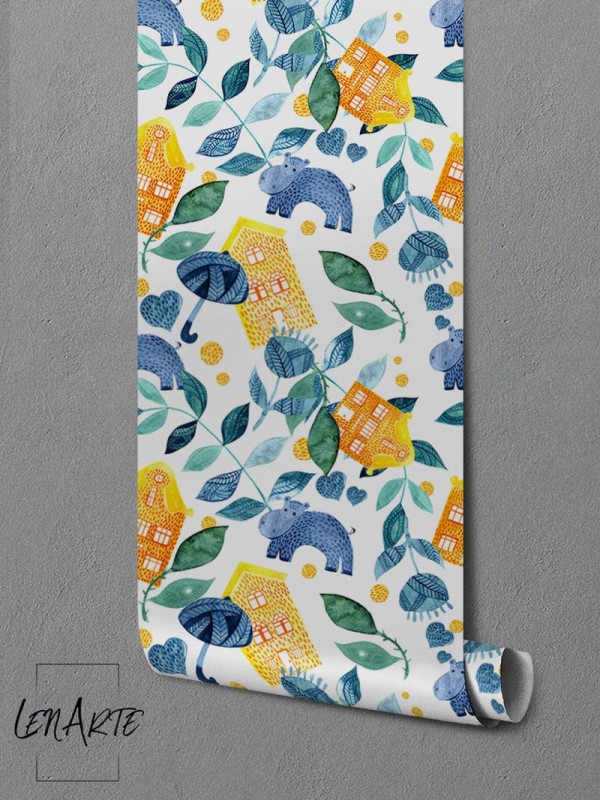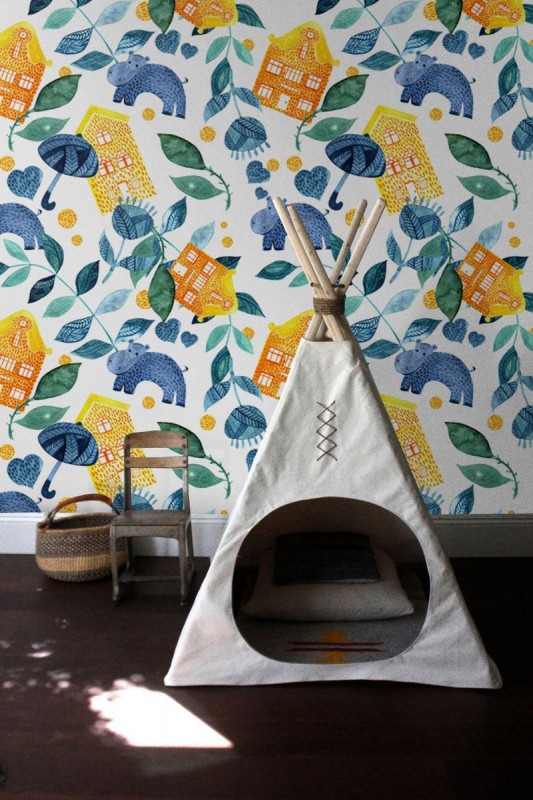 zoom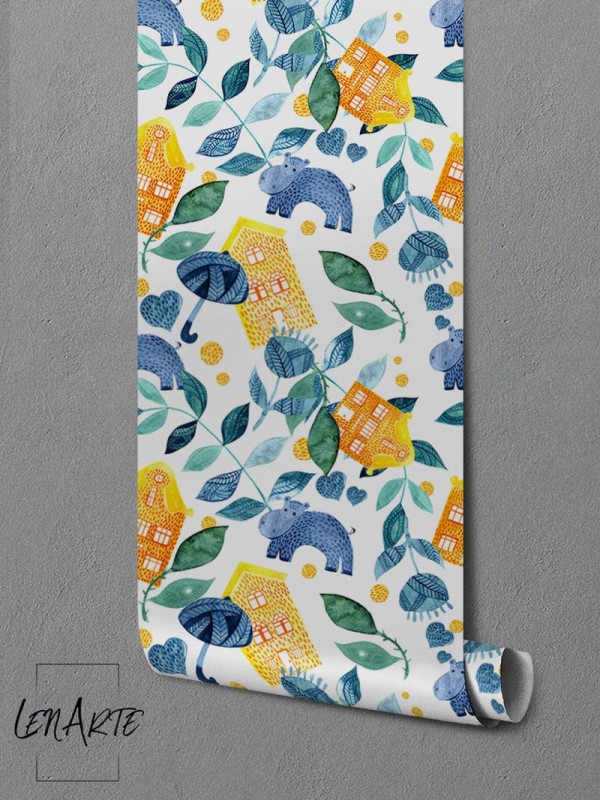 zoom
Hippo animal
Removable Wallpaper
Dimensions
Small roll: 2ft W x 4 ft H [61 x 122 cm]
Small roll: 2ft W x 4 ft H [61 x 122 cm]
Medium roll: 2ft W x 6ft H [61 x 183cm]
Large roll: 2ft W x 9ft H [61 x 274 cm]
XL roll: 4ft W x 9ft H [122 x 274 cm]
XXL roll: 4ft W x 10ft H [122 x 304 cm]
Like this design? Click the heart and come back to the image later
Features
Innovative Peel&Stick material, which alows to be applied
and peeled multiple times!
Digitally printed, removable with matte finish
Sticks to any flat surface
Details:
Hippo Animals peel and stick wall mural was designed for the children's room. The person staying in such a room has the sense of being in a tropical jungle but it is presented in a mild form that is easily acquired by a child. On a background of fantasy blue and green leaves, you can see stylised drawings of hippos. The animals look like plush toys - they are friendly and lovable. Yellow "flying" houses and unfolded blue umbrellas add some colours to the wallpaper.
Great decoration for every room. Digitally printed wall murals on the innovative Peel&Stick material. It sticks to any flat surface. It's easy to stick it and peel off. Guaranteed quality and affordable prices.
Would you like to customize the image?