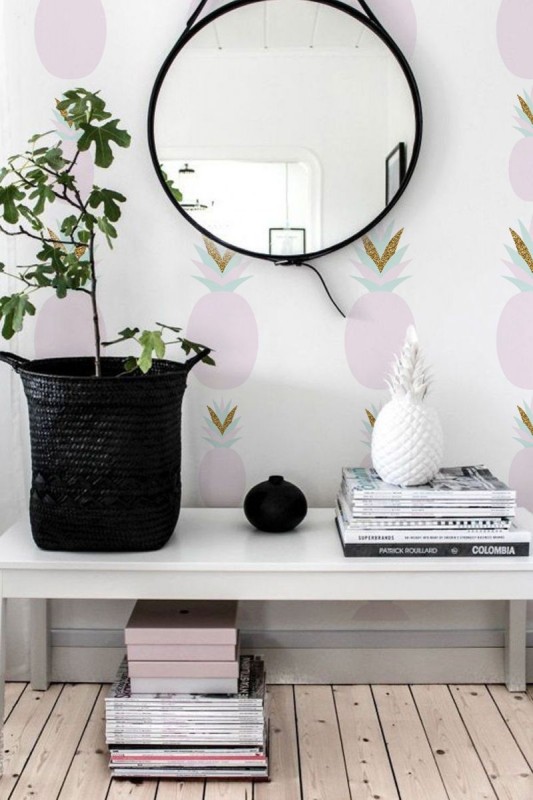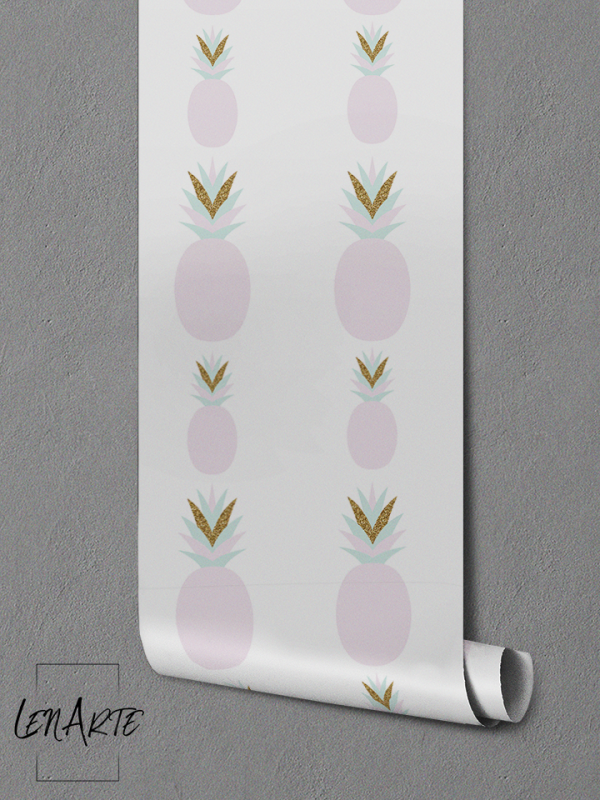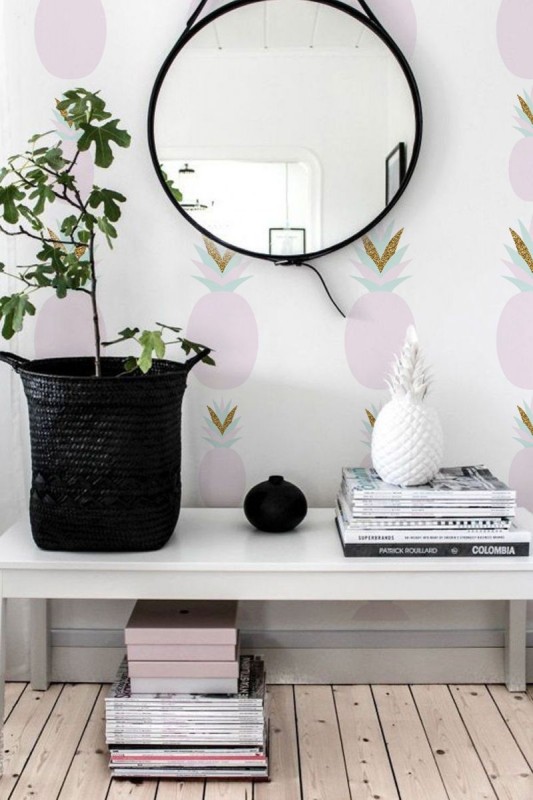 zoom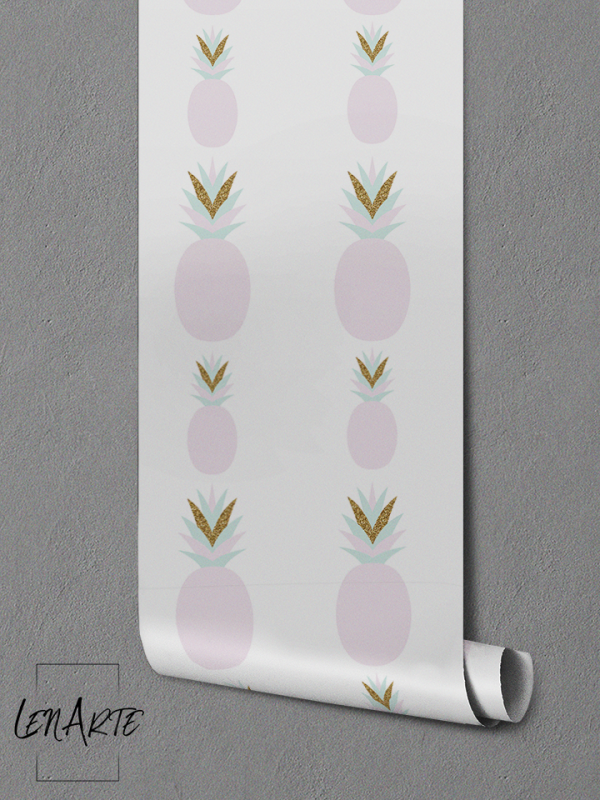 zoom
Gold pink pineapple
Removable Wallpaper
Dimensions
Small roll: 2ft W x 4 ft H [61 x 122 cm]
Small roll: 2ft W x 4 ft H [61 x 122 cm]
Medium roll: 2ft W x 6ft H [61 x 183cm]
Large roll: 2ft W x 9ft H [61 x 274 cm]
XL roll: 4ft W x 9ft H [122 x 274 cm]
XXL roll: 4ft W x 10ft H [122 x 304 cm]
Like this design? Click the heart and come back to the image later
Features
Innovative Peel&Stick material, which alows to be applied
and peeled multiple times!
Digitally printed, removable with matte finish
Sticks to any flat surface
Details:
The Gold Pink Pineapple removable wall mural features subtle drawings and colours. It creates the impression of being painted with watercolours presenting pineapple fruit in powder-pink colours on a white background. Only the light-blue leaves add a different colour to it. Olive leaves next to each pineapple are a strong colour accent. This Gold Pink Pineapple peel and stick wall mural may decorate the kitchen, dining room as well as restaurants.
Great decoration for every room. Digitally printed wall murals on the innovative Peel&Stick material. It sticks to any flat surface. It's easy to stick it and peel off. Removable wallpaper with guaranteed quality and affordable prices.
Would you like to customize the image?