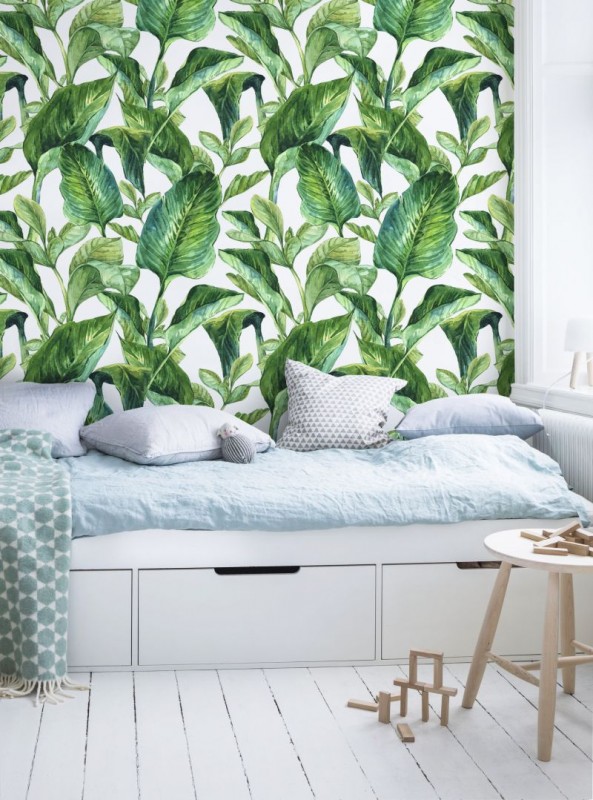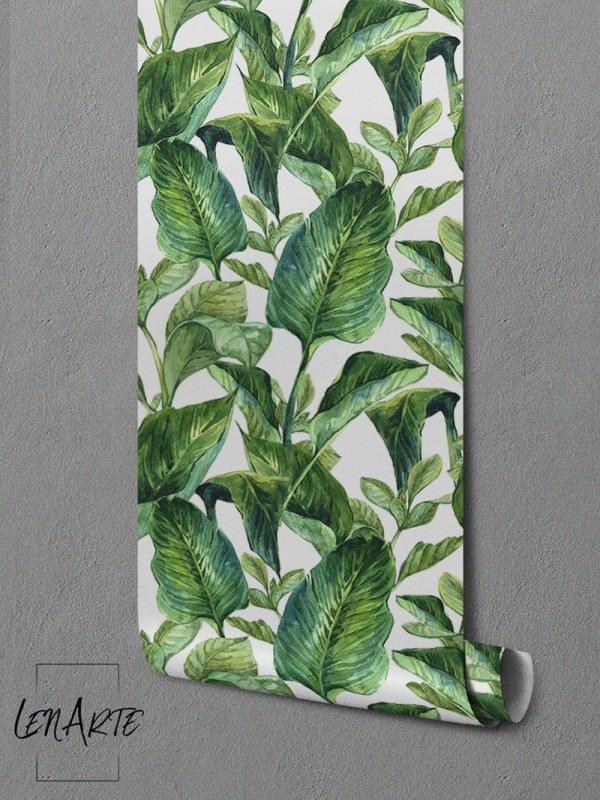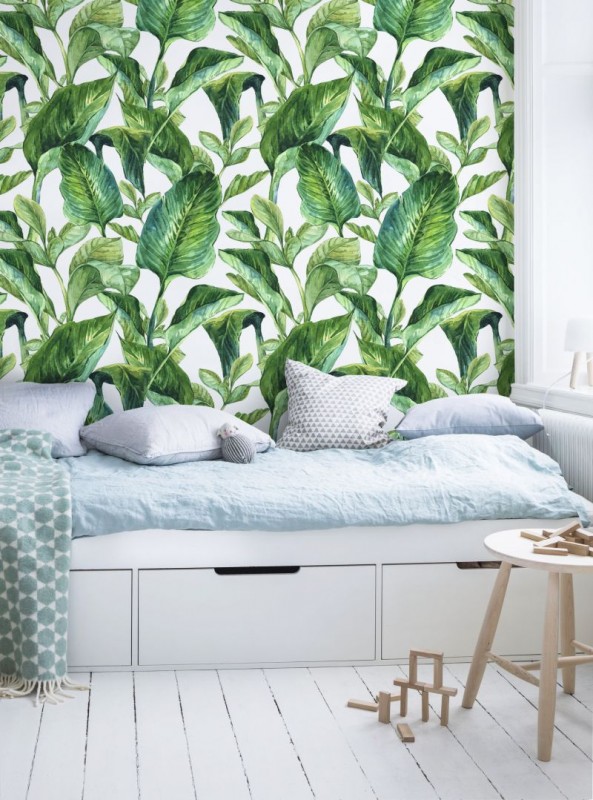 zoom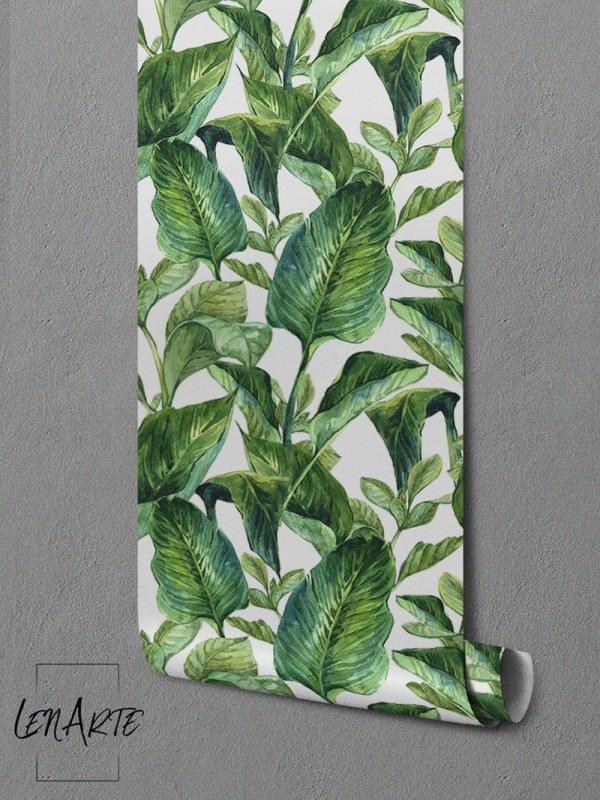 zoom
Exotic leaves
Removable Wallpaper
Dimensions
Small roll: 2ft W x 4 ft H [61 x 122 cm]
Small roll: 2ft W x 4 ft H [61 x 122 cm]
Medium roll: 2ft W x 6ft H [61 x 183cm]
Large roll: 2ft W x 9ft H [61 x 274 cm]
XL roll: 4ft W x 9ft H [122 x 274 cm]
XXL roll: 4ft W x 10ft H [122 x 304 cm]
Like this design? Click the heart and come back to the image later
Features
Innovative Peel&Stick material, which alows to be applied
and peeled multiple times!
Digitally printed, removable with matte finish
Sticks to any flat surface
Details:
Magnificent, large leaves in dark green will always bring exotic climates to mind. People like them so they are often included in interior design of homes. If you don't have exotic flowers in pots at home, you often decide to decorate it with such a peel and stick wall mural. Leaves grow vertically upwards, like in a real plant. They may also "grow" out of one's bed, desk or drawer. They look very natural.
Great decoration for every room. Digitally printed wall murals on the innovative Peel&Stick material. It sticks to any flat surface. It's easy to stick it and peel off. Removable wallpaper with guaranteed quality and affordable prices.
Would you like to customize the image?