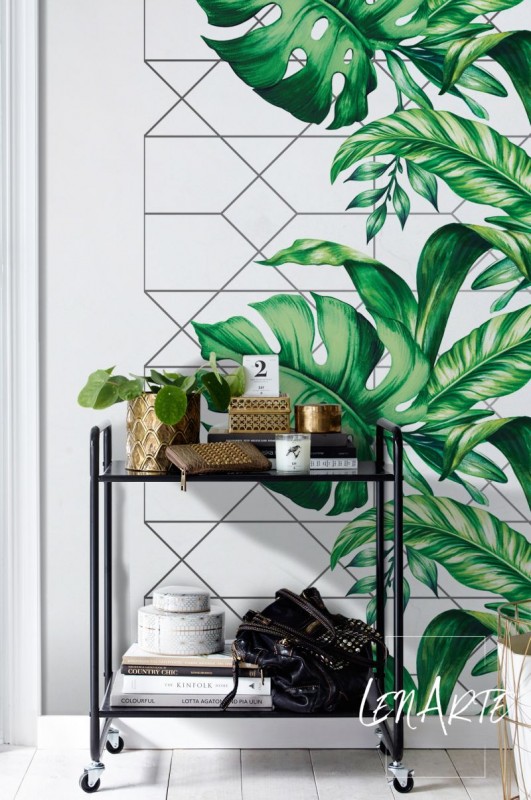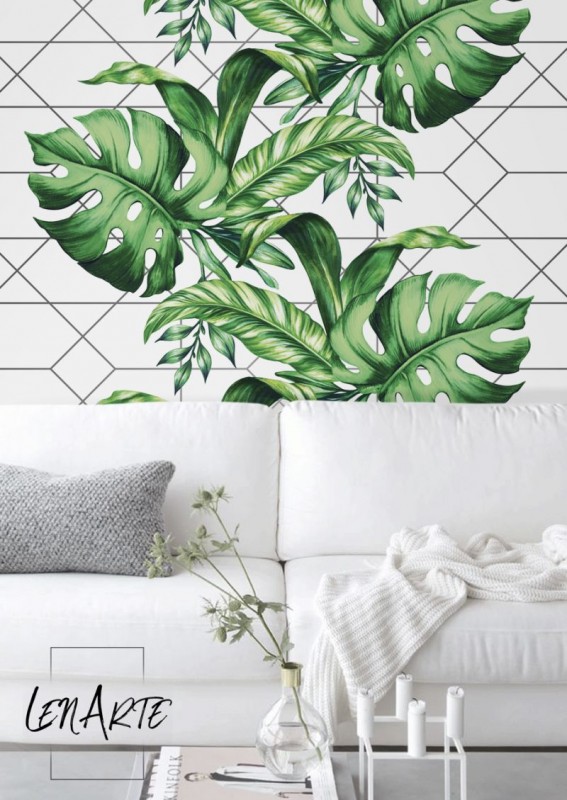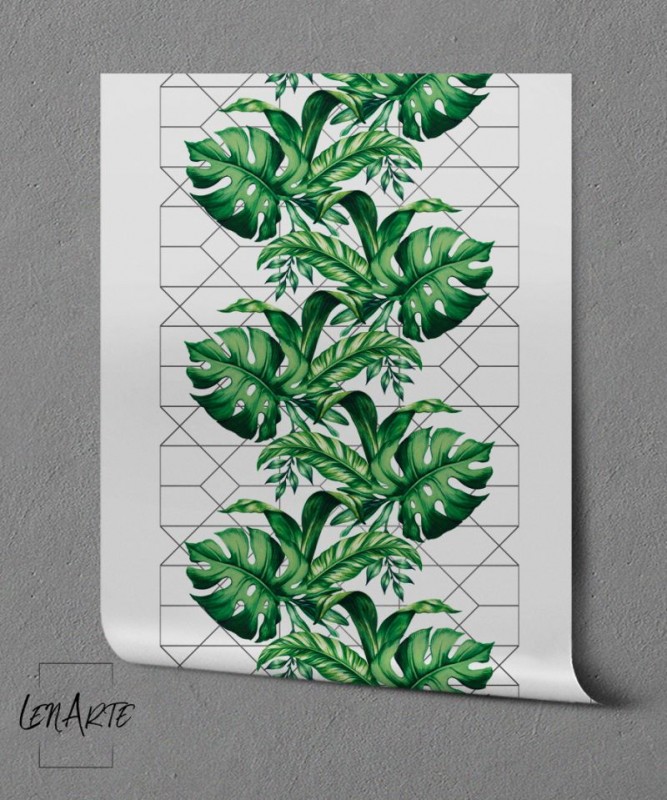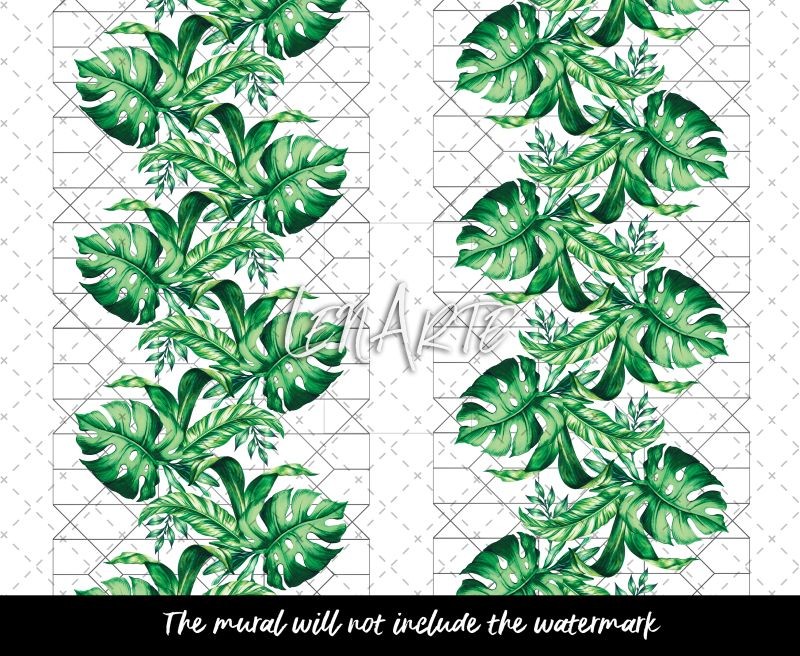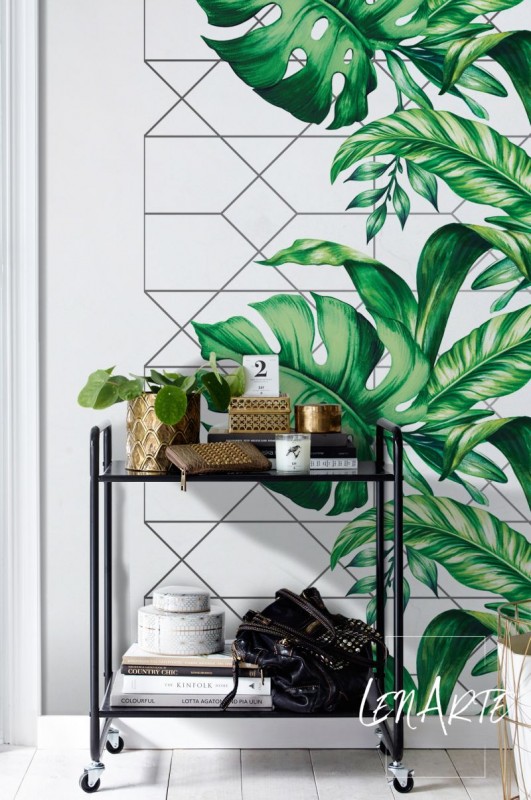 zoom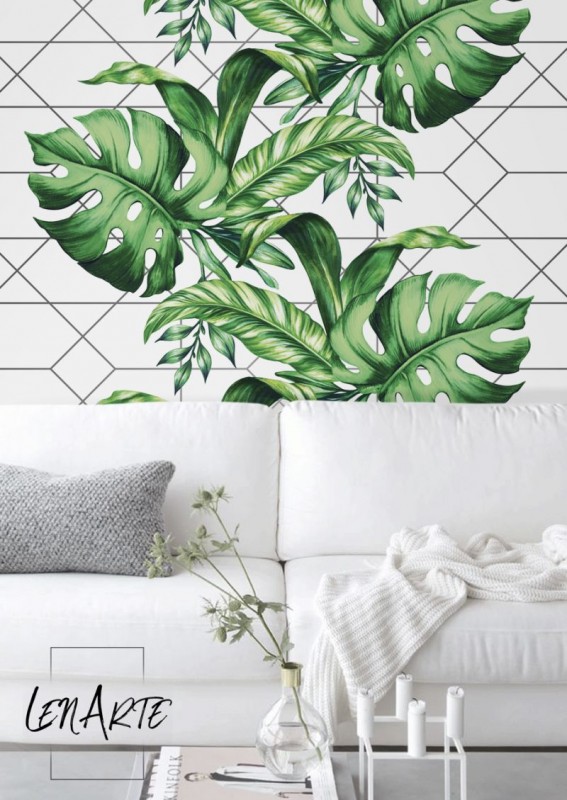 zoom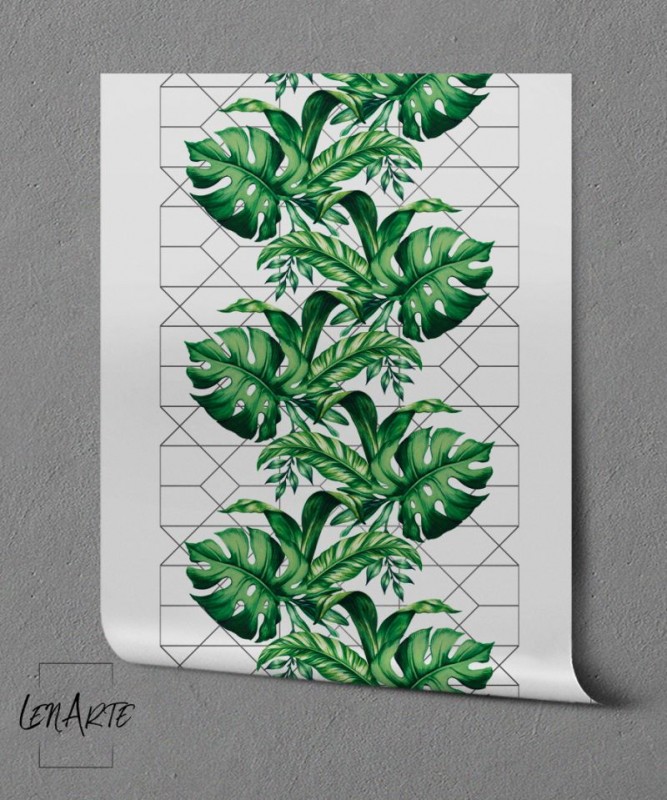 zoom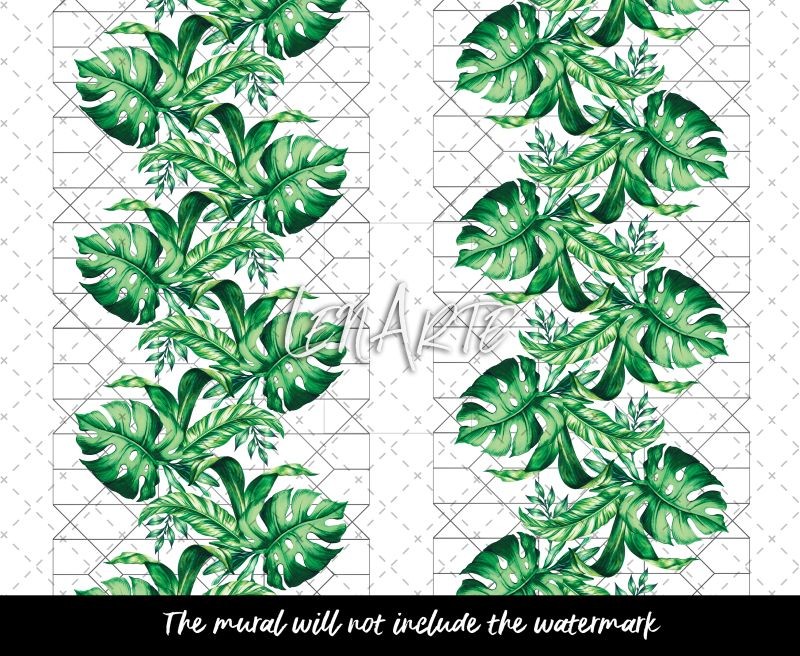 zoom
Geometric lines on tropical leafs
Removable Wallpaper
Dimension
147.64ft W x 110.24ft H [375 x 280 cm]
147.64ft W x 110.24ft H [375 x 280 cm]
Like this design? Click the heart and come back to the image later
Features
Innovative Peel&Stick material, which alows to be applied
and peeled multiple times!
Digitally printed, removable with matte finish
Sticks to any flat surface
Details:
The pattern of this wall mural is a blend of tropical plant leaves and geometric shapes. The image and the green shade of the plants are naturalistic, giving us the sense that they are right behind the wall and the leaves spill out over the wall mural. The wall mural is dominated by leaves, but in its depth, in the background, we can see a delicate image of lines, which create the shapes of geometric figures. We can see triangles, squares and stares made of conjoined triangles. All of the figures are connected with a broken line and create the whole of a unique image.
Great decoration for every room. Digitally printed wall murals on the innovative Peel&Stick material. It sticks to any flat surface. It's easy to stick it and peel off. Removable wallpaper with guaranteed quality and affordable prices.
Would you like to customize the image?