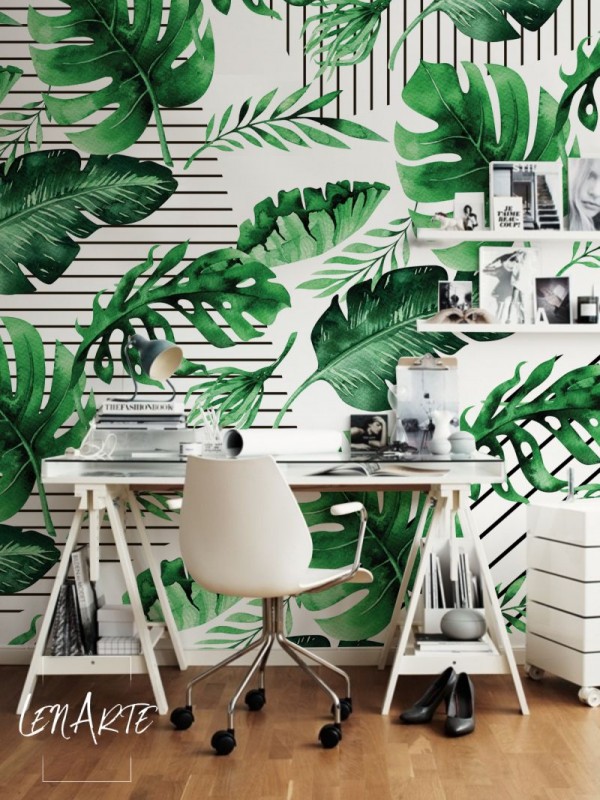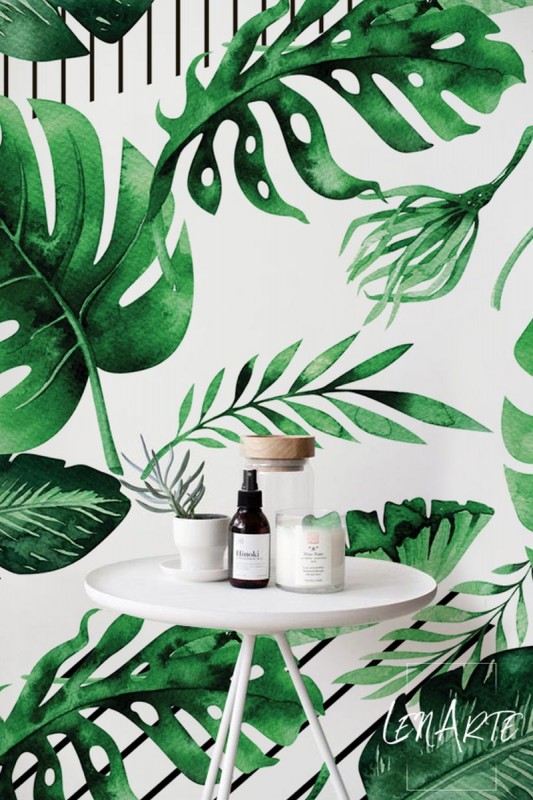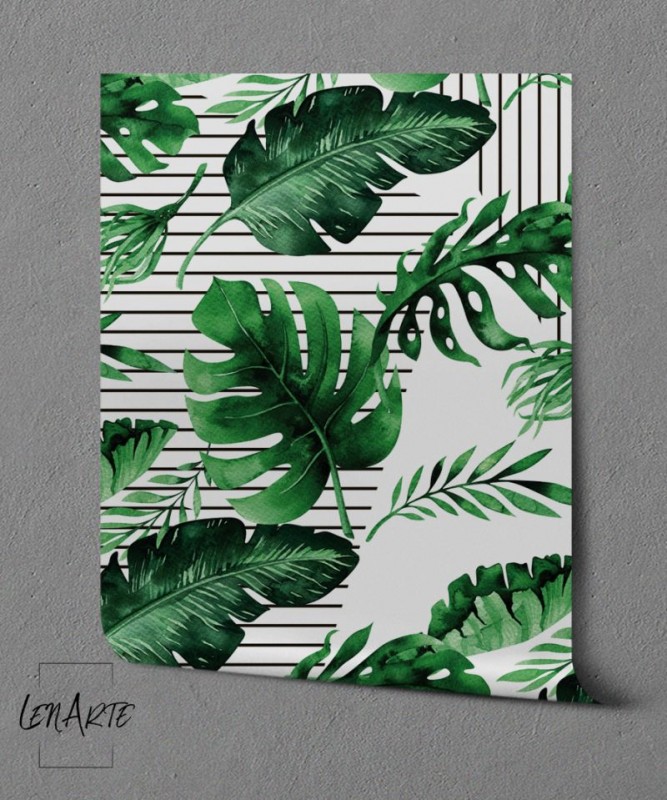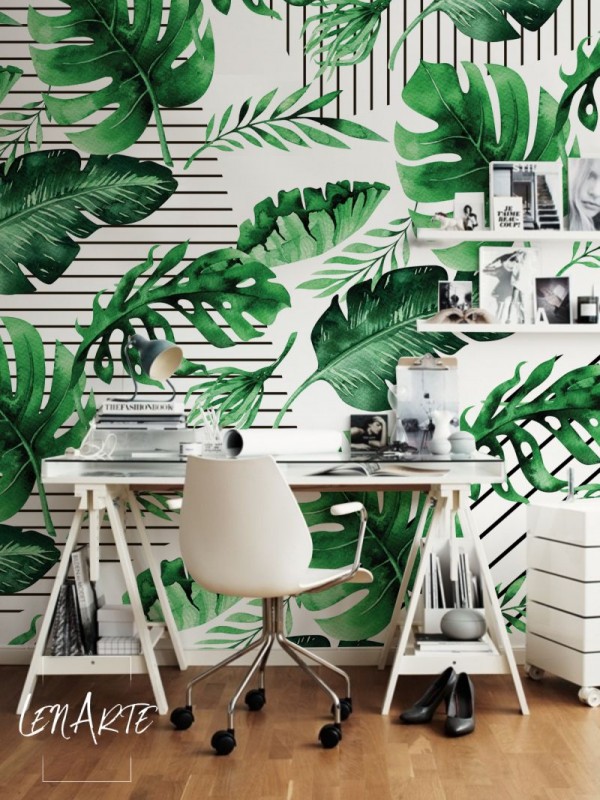 zoom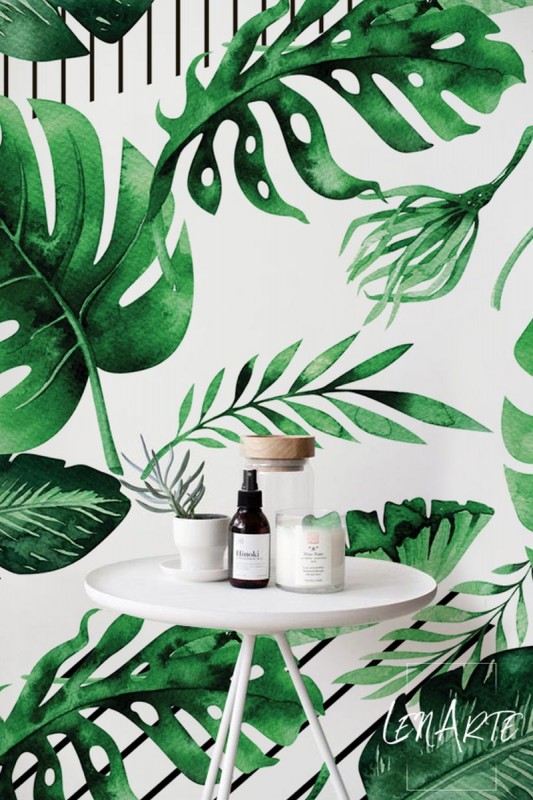 zoom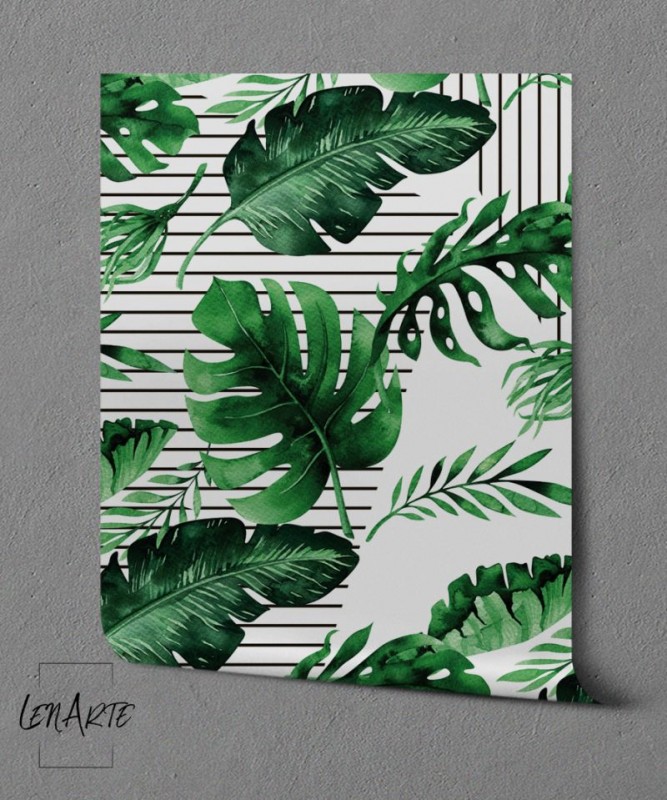 zoom
Falling leafs on stripes
Removable Wallpaper
Dimension
147.64ft W x 109.45ft H [375 x 278 cm]
147.64ft W x 109.45ft H [375 x 278 cm]
Like this design? Click the heart and come back to the image later
Features
Innovative Peel&Stick material, which alows to be applied
and peeled multiple times!
Digitally printed, removable with matte finish
Sticks to any flat surface
Details:
On the Falling Leaves on Stripes wall mural, the green leaves of tropical plants sway in one direction as though under the influence of wind. Such a layout of leaves makes the images even more realistic. In the background of the plants, there are horizontally placed black lines, which do not cover the whole area of the wall mural. The shape of the tropical leaves is somewhat frayed, and a part of them looks like ribbons. The horizontal lines introduce harmony and order to the wall mural.
Great decoration for every room. Digitally printed wall murals on the innovative Peel&Stick material. It sticks to any flat surface. It's easy to stick it and peel off. Removable wallpaper with guaranteed quality and affordable prices.
Would you like to customize the image?