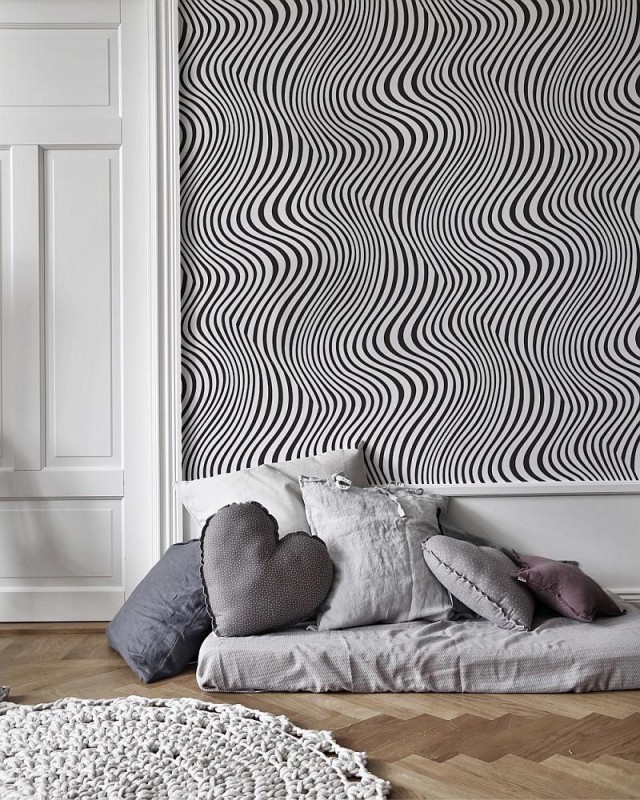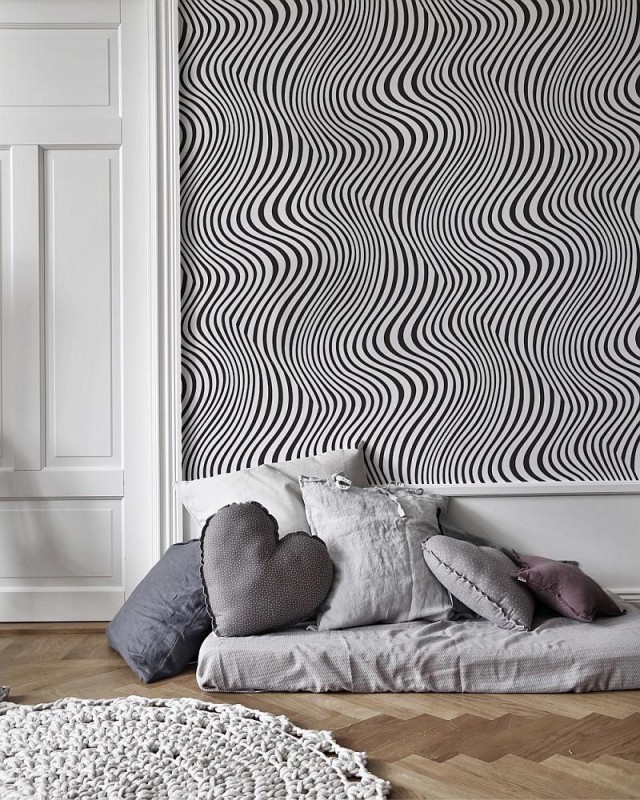 zoom
zoom
Psychodelic illusion
Removable Wallpaper
Dimensions
Small roll: 2ft W x 4 ft H [61 x 122 cm]
Small roll: 2ft W x 4 ft H [61 x 122 cm]
Medium roll: 2ft W x 6ft H [61 x 183cm]
Large roll: 2ft W x 9ft H [61 x 274 cm]
XL roll: 4ft W x 9ft H [122 x 274 cm]
XXL roll: 4ft W x 10ft H [122 x 304 cm]
Like this design? Click the heart and come back to the image later
Features
Innovative Peel&Stick material, which alows to be applied
and peeled multiple times!
Digitally printed, removable with matte finish
Sticks to any flat surface
Details:
Wavy lines of varying thickness create an amazing illusory impression. Looking at this motif on a self-adhesive wallpaper, we can not stop staring. Lines were drawn on this unique motive as if they were moving, approaching, moving away. Thanks to their shapes, they create a three-dimensional impression. The longer we look at this detached wallpaper, the more we have the impression that the pattern is mobile and is constantly changing.
Great decoration for every room. Digitally printed wall murals on the innovative Peel&Stick material. It sticks to any flat surface. It's easy to stick it and peel off. Removable wallpaper with guaranteed quality and affordable prices.
Would you like to customize the image?