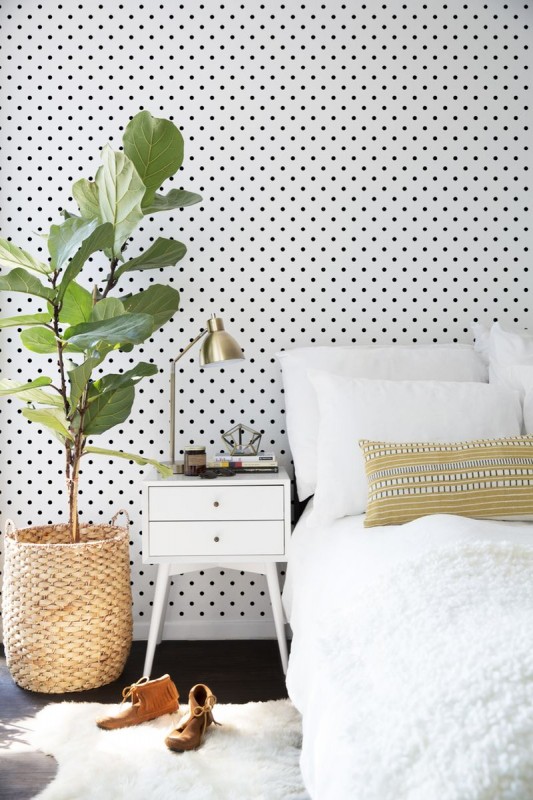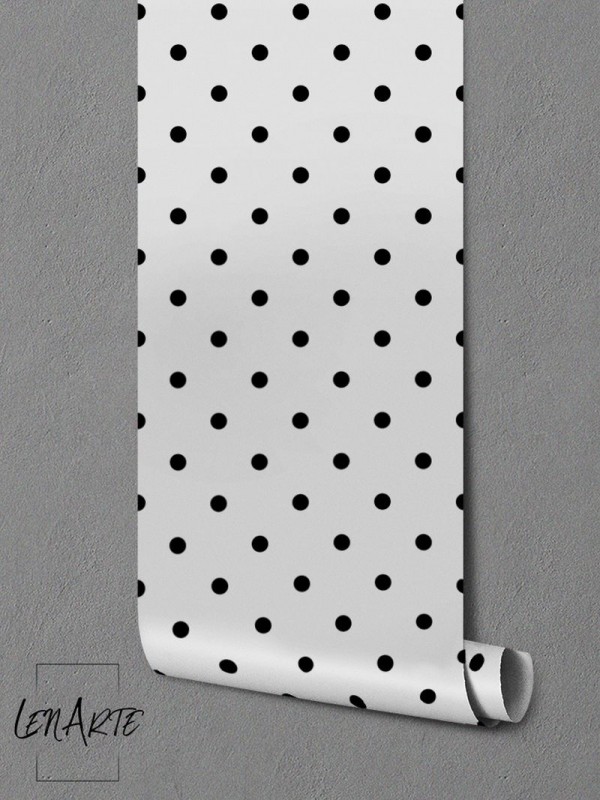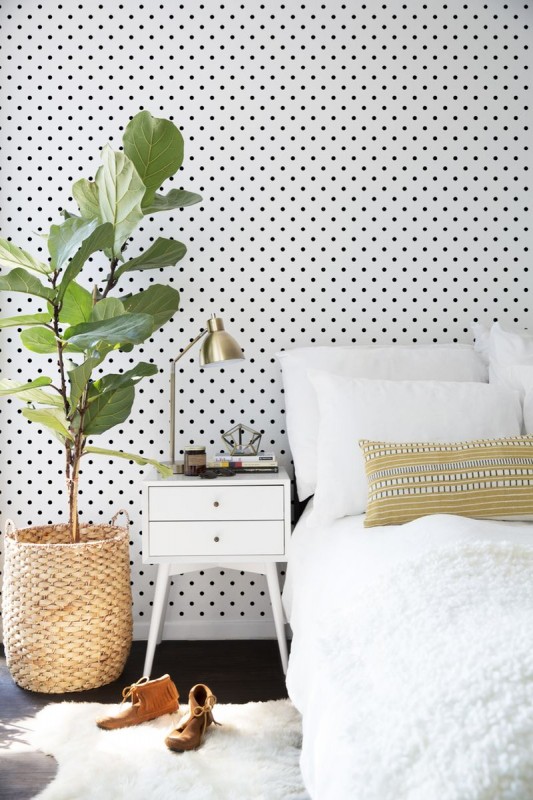 zoom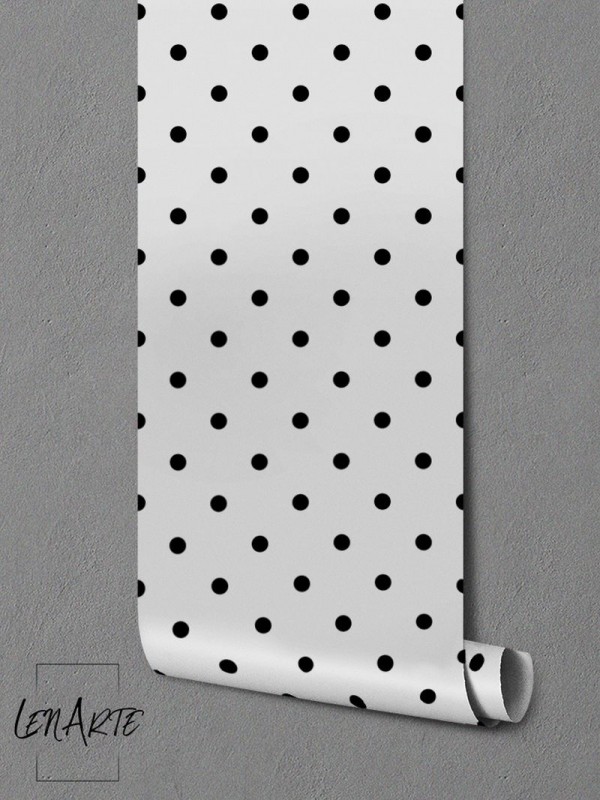 zoom
Polka dot small
Removable Wallpaper
Dimensions
Small roll: 2ft W x 4 ft H [61 x 122 cm]
Small roll: 2ft W x 4 ft H [61 x 122 cm]
Medium roll: 2ft W x 6ft H [61 x 183cm]
Large roll: 2ft W x 9ft H [61 x 274 cm]
XL roll: 4ft W x 9ft H [122 x 274 cm]
XXL roll: 4ft W x 10ft H [122 x 304 cm]
Like this design? Click the heart and come back to the image later
Features
Innovative Peel&Stick material, which alows to be applied
and peeled multiple times!
Digitally printed, removable with matte finish
Sticks to any flat surface
Details:
Small dots and dots of various sizes, especially small ones, can be seen on many decorative materials. They are also a favorite pattern on wall murals. They can be used in a variety of interiors. The Polka dot small peel and stick wall mural consists of fine black dots on a white background. They are evenly, not very densely distributed, which makes the pattern delicate and subtle. It doesn't overwhelm other decorative articles in the room with a dynamic and complicated drawing, nor with vivid, dominant colors. Perfect for all interiors.
Great decoration for every room. Digitally printed wall murals on the innovative Peel&Stick material. It sticks to any flat surface. It's easy to stick it and peel off. Guaranteed quality and affordable prices.
Would you like to customize the image?