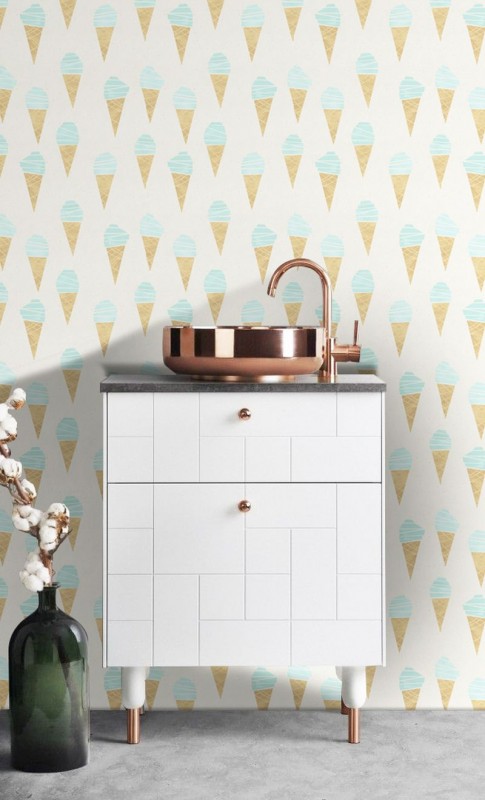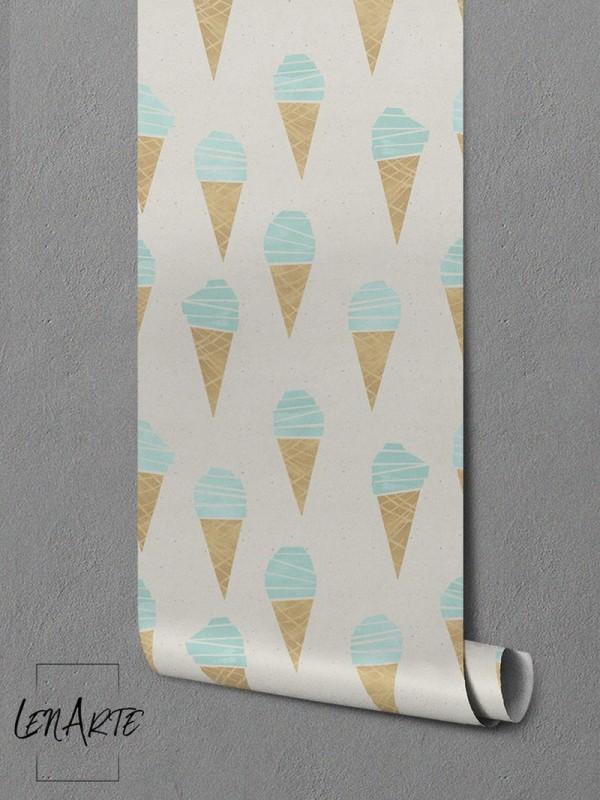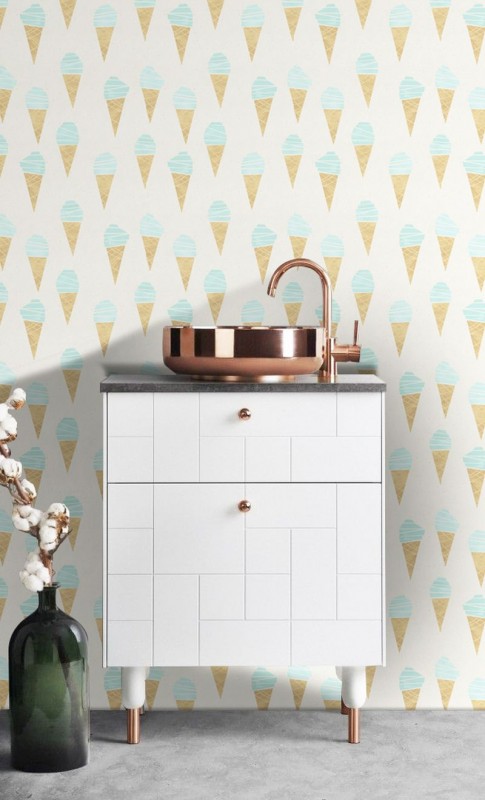 zoom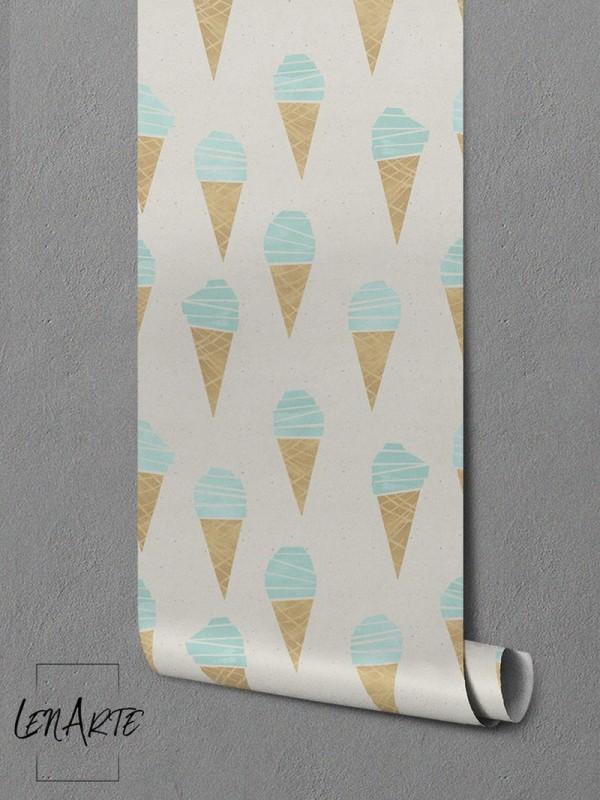 zoom
Ice cream cone
Removable Wallpaper
Dimensions
Small roll: 2ft W x 4 ft H [61 x 122 cm]
Small roll: 2ft W x 4 ft H [61 x 122 cm]
Medium roll: 2ft W x 6ft H [61 x 183cm]
Large roll: 2ft W x 9ft H [61 x 274 cm]
XL roll: 4ft W x 9ft H [122 x 274 cm]
XXL roll: 4ft W x 10ft H [122 x 304 cm]
Like this design? Click the heart and come back to the image later
Features
Innovative Peel&Stick material, which alows to be applied
and peeled multiple times!
Digitally printed, removable with matte finish
Sticks to any flat surface
Details:
The Ice cream cone removable wallpaper presents a design bringing to mind culinary crafts, and especially desserts. The waffle cones full of ice cream constitute a nice patter for a peel&stick wall mural designed to decorate a kitchen, dining room, or eatery. The beige color of the cones and blue ice cream scoops are pastel, in a light tone, and the white background additionally illuminates the wall. An interior with furniture in the same colors will look stunning. Steel and white kitchen decorations work with beige and blue.
Great decoration for every room. Digitally printed wall murals on the innovative Peel&Stick material. It sticks to any flat surface. It's easy to stick it and peel off. Guaranteed quality and affordable prices.
Would you like to customize the image?