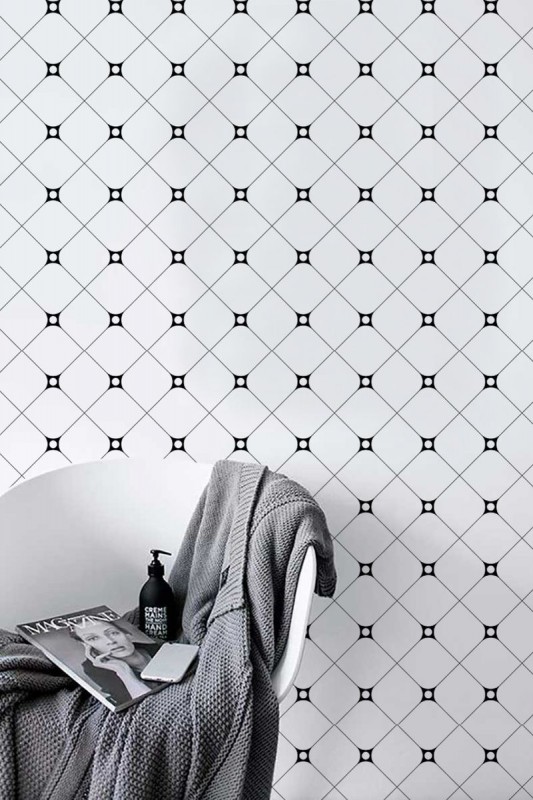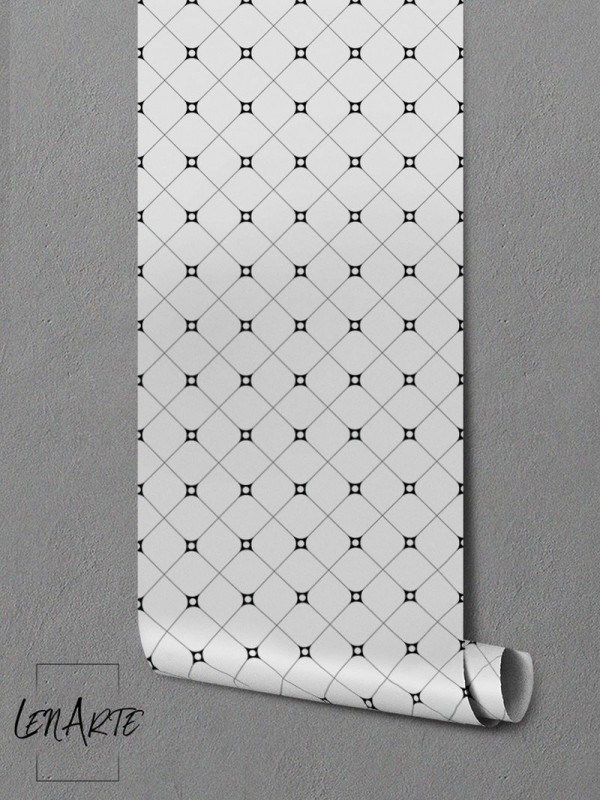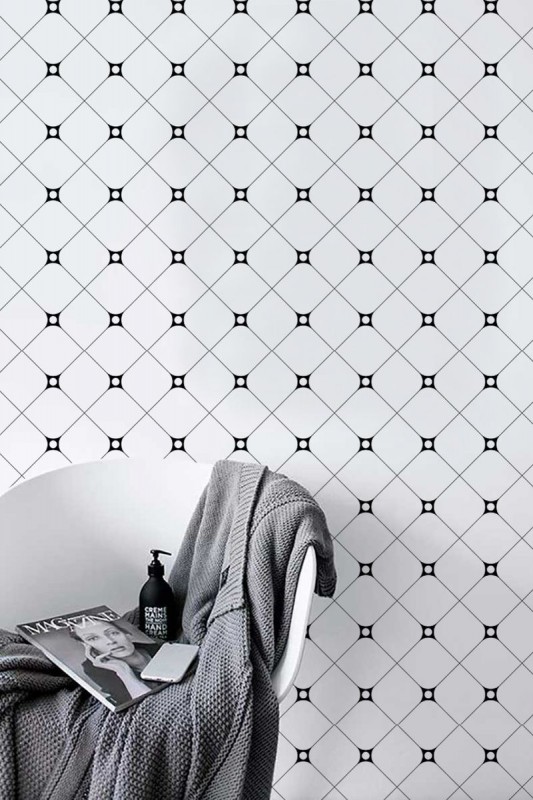 zoom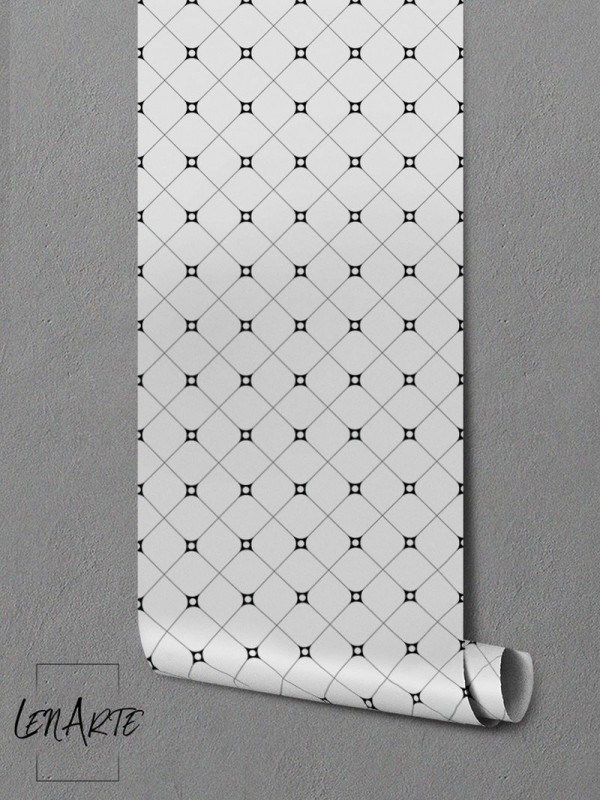 zoom
Connected squares
Removable Wallpaper
Dimensions
Small roll: 2ft W x 4 ft H [61 x 122 cm]
Small roll: 2ft W x 4 ft H [61 x 122 cm]
Medium roll: 2ft W x 6ft H [61 x 183cm]
Large roll: 2ft W x 9ft H [61 x 274 cm]
XL roll: 4ft W x 9ft H [122 x 274 cm]
XXL roll: 4ft W x 10ft H [122 x 304 cm]
Like this design? Click the heart and come back to the image later
Features
Innovative Peel&Stick material, which alows to be applied
and peeled multiple times!
Digitally printed, removable with matte finish
Sticks to any flat surface
Details:
Pattern on the Connected squares wall mural consists of squares and circles. Small black squares with inscribed small circles are arranged on a light gray background. They are connected with straight lines, creating a system of larger and smaller overlapping squares. The observer would like to count these geometrical figures, but it is not an easy task. Removable wall mural Connected squares will look perfectly on a wall painted in different shades of gray or in white, but other colors will also harmonize with it.
Great decoration for every room. Digitally printed wall murals on the innovative Peel&Stick material. It sticks to any flat surface. It's easy to stick it and peel off. Guaranteed quality and affordable prices.
Would you like to customize the image?